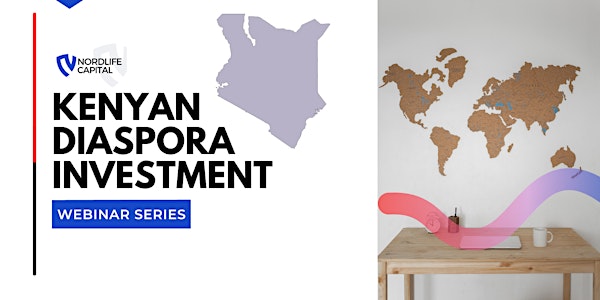 Kenyan Diaspora Investment Webinar Series
Connecting Kenyans living in the Diaspora with prime investment options & opportunities.
About this event
This program is intended to provide Kenyans living in the Diaspora with a preview of high-yield investment options, opportunities with high rates of returns & low risks, and guide them through the whole process of taking advantage of them. The learning objectives of this webinar series include:
Understanding the investment options for Kenyan diaspora & foreign investors;
Basic concepts: Risk vs reward, diversification, investment costs;
Thinking long term and creating a diaspora investment plan;
Debt and investment capital.
Webinar Series Topics:
Pillars to successful diaspora investing;
Why invest back home;
Getting started the right way, (Safety and success);
Identifying and valuing potential investment options;
Choosing the best investment agents;
Understanding what drives different Kenyan investment market;
Common issues and suggested solutions.