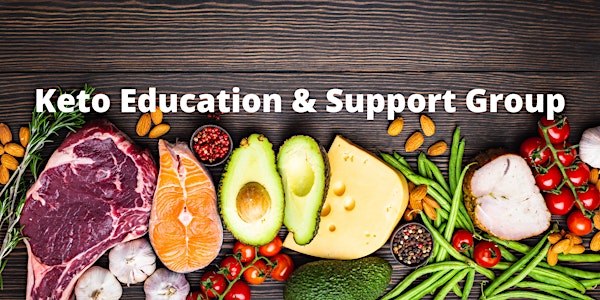 Keto Education & Support Group
6-week group. You will learn the basics of the keto diet as well as some valuable mindset-shifts to successfully undergo a transformation.
Refund Policy
Contact the organizer to request a refund.
Eventbrite's fee is nonrefundable.
About this event
Hello! I am thrilled that you are considering my 6-week Keto Education & Support Group.
Here are some details about the structure of the group
The group will meet via Zoom, every Monday starting September 13th, 2021 from 6:30pm until 8:00pm
Please note there will be no session on Oct 11th to account for Canadian Thanksgiving statutory holiday
Each week, in addition to checking in and supporting each other as a group, I will share tips and tricks on various topics, starting with the basics of following a ketogenic approach, and then, through the weeks, we will move into the practical application of adopting this way of eating
On week 6 we will be making my (now famous 😂) low-carb buns... you don't have to make them with me but you can!
This group can be as participatory as you want - put your camera on, ask questions, or share your feedback - or keep your camera off and just listen!
We will NOT be doing, nor do I encourage, weekly weigh-ins (you can certainly do this on your own if it feels right to you)
There will be plenty of handouts to get you started.
All participants will be offered a free 30 minute 1:1 with me over zoom
Here is my bio:
Jenn Bruer is a training developer and facilitator, mindfulness teacher, youth counsellor, cooking instructor, health & wellness coach, keto diet proponent, and retired foster parent (18 years of service with the Children's Aid Society of Toronto). Jenn is the author of self-help book: Helping Effortlessly: A Book of Healing and Inspiration, based on her personal experience recovering from burnout.