Description
Keynote Speaker Series: Patrick Lauzon on Building an Audience

Having great content is only the start - ensuring it reaches an engaged audience is key for success. At this keynote presentation, Patrick Lauzon will offer strategies based on his extensive background in Canada's media industry. Currently, he is President & Chief Audience Officer at WatchMojo - a leading global player in digital video with an enviable 125M monthly viewers, 500M monthly views and and average watchtime of 6 minutes!
With discoverability in a world of overwhelming content choices on every creator's mind, this presentation is aimed at helping digital-first content producers build sustainable businesses by getting noticed and connecting with audiences.
Speaker Bio:
One of the early players in Canada's digital marketing industry, Patrick has distinguished himself over the years by demonstrating a unique sense of leadership and innovation. Today, after holding several leadership positions in several of Canada's largest media organisations he is focused on scaling up the new generation of media companies & technologies with his consultancy Innov8, Patrick has invested his time and money in growing digital media & tech companies and recently sold Guide de l'auto the leading source for new cars to Quebecor. He is currently active with WatchMojo, a leading global player in digital video and President International and Chief Audience Officer and an advisor / investor to INSH, Goalcast, M32 & sits on the board of several companies. In his new role at WatchMojo, he oversees all the strategy to grow to a digital media company from a YouTube channel and Audience growth. Under his leadership the reach has grown to a125M monthly viewers with 500M monthly view views and avg watchtime of 6 minutes!
Before founding Innov8, Patrick founded 8 companies served as president & C level exec of several of Canada's largest media companies and focused on building and providing digital advertising and marketing solutions to national agencies and advertisers.
Patrick was instrumental in concluding the game-changing Sympatico/MSN partnership. Highly involved in the industry, he has been on the board of directors of IAB Canada (Interactive Advertising Bureau) for almost ten years.
Patrick also plays an active role in the start-up community. He launched Founders & Funders, an event that matches entrepreneurs with investors and he invested in various start-ups and funds. He is also a mentor for Founder Fuel, a start-up accelerator program. Patrick's leadership and achievements were recognized when he was featured on Canada's Top 100 future opinion leaders and Canada's prestigious Top 40 Under 40™ lists.


*Note: Passes to the event are free for members of Interactive Ontario. If you're a member, watch your email for the access code or email carly@interactiveontario.com
Schedule:
5pm - Doors Open
5:30pm - 6:30pm - Presentation and Q&A
6:30pm - 7:30pm - Reception

Location:
Richmond and Spadina Open Space
477 Richmond Street West
Toronto, ON M5V 3E7


Presenting Partner




Event Partner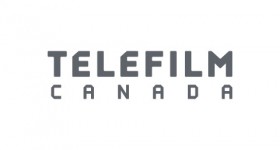 Organizer of Keynote Speaker Series: Patrick Lauzon of WatchMojo