Join Dr. Nancy Segal in an informative discussion on the behaviours of multiple birth children and the age old question: nature or nurture?
About this Event
Author of "Accidental Brothers: The Story of Twins Exchanged at Birth", "Twin Mythconceptions" and more, Dr. Nancy L. Segal will share information from her extensive research on twins. She'll discuss show how nature and nurture are both strong players in how multiples learn and grow and, drawing on her research, she will give practical examples of parenting and educating twins.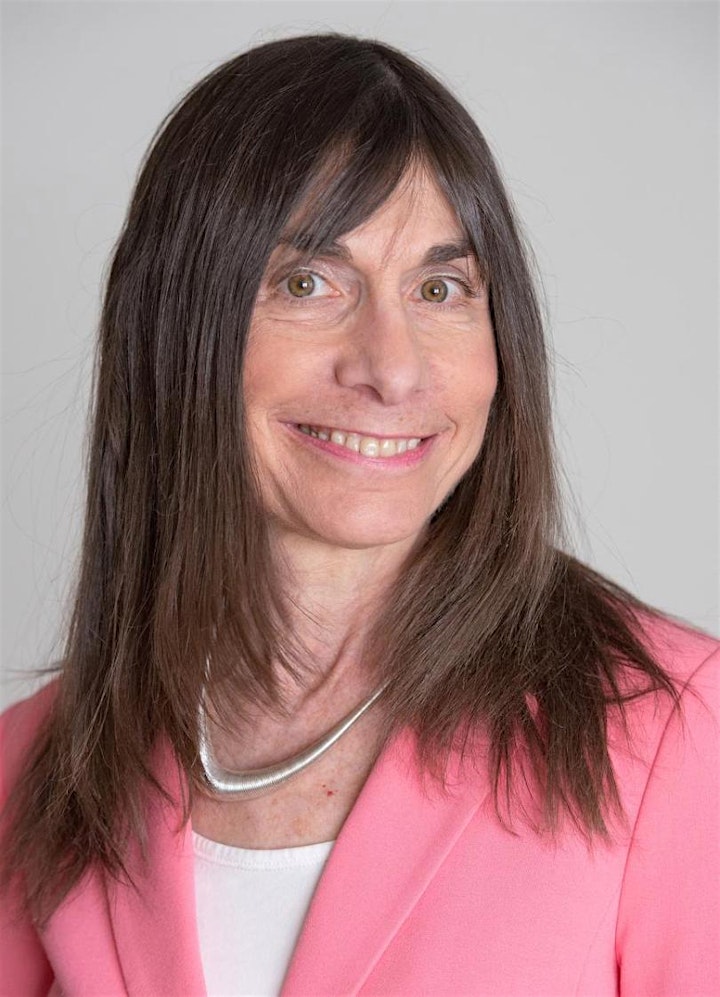 Biography
Dr. Nancy L. Segal received a B.A. degree in psychology (with distinction) and English literature from Boston University (1973), and M.A. (1974) and Ph.D. (1982) degrees in Social Sciences and Behavioral Sciences from the University of Chicago. She is currently Professor of Psychology at California State University, Fullerton (CSUF) and Director of the Twin Studies Center which she founded in 1991.
Dr. Segal is the CSUF 2004-2005 Distinguished Professor in Humanities and Social Sciences and the 2004-5 Outstanding Professor of the Year. She also received the 2005 James Shields Award for Lifetime Contributions to Twin Research, from the Behavior Genetics Association and International Society for Twin Studies and the 2006 "International Making a Difference" Award from Multiple Births Canada. Most recently, she was the 2016 recipient of California State University's campus-wide Wang Family Excellence Award. Dr. Segal was an invited panelist for an Intelligence Squared debate in New York City, "Parenting is Overrated," held on October 29, 2019.
Dr. Segal has written six books about twins. The first is Twin Mythconceptions: False Beliefs, Fables, and Facts About Twins (San Diego: Elsevier, April 2017) and the second is Accidental Brothers: The Story of Twins Exchanged at Birth and the Power of Nature and Nurture (NY: St. Martin's Press, released in April 2018); Accidental Brothers is now available in Spanish as Hermanos Accidentales. She is also is the author of the award-winning Born Together-Reared Apart: The Landmark Minnesota Twin Study (Cambridge: Harvard University Press, 2012), as well as Someone Else's Twin: The True Story of Babies Switched at Birth (Amherst, NY: Prometheus Books, 2011), Indivisible by Two: Lives of Extraordinary Twins (Cambridge: Harvard University Press, 2005) and Entwined Lives: Twins and What They Tell Us About Human Behavior (NY: Dutton, 1999, NY: Plume 2000), and is the senior editor of Uniting Psychology and Biology: Integrative Perspectives on Human Development (Washington, D.C.: APA Press, 1997). She is currently writing her seventh book about the controversial twin study featured in the 2017 film The Twinning Reaction and the 2018 film Three Identical Strangers, to be published by Rowman & Littlefield.
Dr. Segal received a 2003-2004 American Fellowship from the American Association of University Women for completion of Indivisible by Two. She was also co-principal investigator of a 2003-2005 NIMH supported study "Twins, Virtual Twins and Friends: Peers and Adjustment." Currently, Dr. Segal is a consultant to Brazilian researchers interested in pursuing twin studies.
Dr. Segal has authored approximately 200 scientific articles and book chapters in addition to her many books. A recent paper won a 2007 Award for Excellence in Research from the Mensa Foundation. She is also an Associate Editor of Twin Research and Human Genetics, the official journal of the International Society for Twin Studies.
Dr. Segal's guest television appearances include CBS Sunday Morning, as well as the Martha Stewart Show, Good Morning America, 20/20, the Oprah Winfrey Show, Discovery Health and the series Our America (OWN). Her radio interviews include NPR (Fresh Air, AirTalk, Diane Rehm Show) and numerous local stations. She has been a consultant for the media (National Geographic Magazine), the law (twins' wrongful death and custody cases) and the arts (theater and film). She frequently addresses both professional and general audiences concerning her work. Her current recent interests include behavioral and physical development of twins, the nature of twins' social relationships, Korean twins separated at birth. the behavioral development of Chinese twins adopted internationally, the behavioral consequences of twin loss and the personality similarity of unrelated look-alikes.