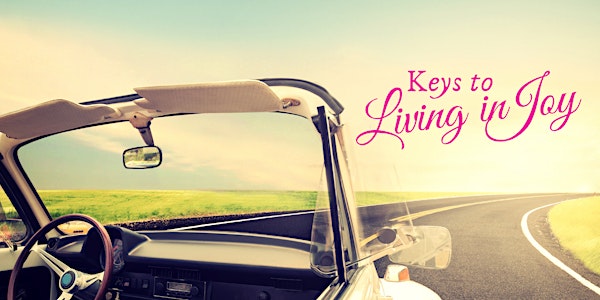 Keys to Living In Joy: Afternoon Workshop with Laura Louise in HALIFAX
Receive the Keys to Living in Joy from an ancient lineage that has surpassed the test of time. The world needs JOY more than ever before!
When and where
Location
Conference Meeting 1000 Larry Uteck Boulevard Haliax, NS M9W 6K4 Canada
About this event
Laura Louise Persichetti is a Teacher, Guide, and Healer in the Lineage of King Salomon. This ancient lineage dates back over 3000 years, supporting humanity in deeper spiritual practices and understanding to develop self-mastery.
Over three millennia ago, King Salomon gathered healers, shamans, medicine people and leaders from all around the world. His vision was to gather all of the tools and teachings of all the cultures to support humanity as a whole towards world peace.
There are important modalities and initiations that came from this lineage, such as Life Activation or the Empower Thyself Initiation, and these keys to peace, healing and joy have surpassed the test of time.
These keys to joy are needed more than ever before and you have the opportunity to receive those keys in the afternoon workshop: Keys to Living In Joy. The mission of this lineage has and always will be a mission of world peace. As you bring more joy into your life, we collectively contribute to world peace as a whole.
This workshop will leave you with the answers to:
What is JOY?
How do you cultivate more joy?
How can you experience joy on a daily basis?
How do you create more joy in your relationships with loved ones, partners, money, etc.?
How do you find joy in the journey and not link joy and happiness to a never reached destination?
PLEASE NOTE: If you register for the Afternoon Workshop, you will receive admittance to the Evening Talk Friday June 8th at 7 PM.
Receive the keys and unlock the JOY in your life.