Description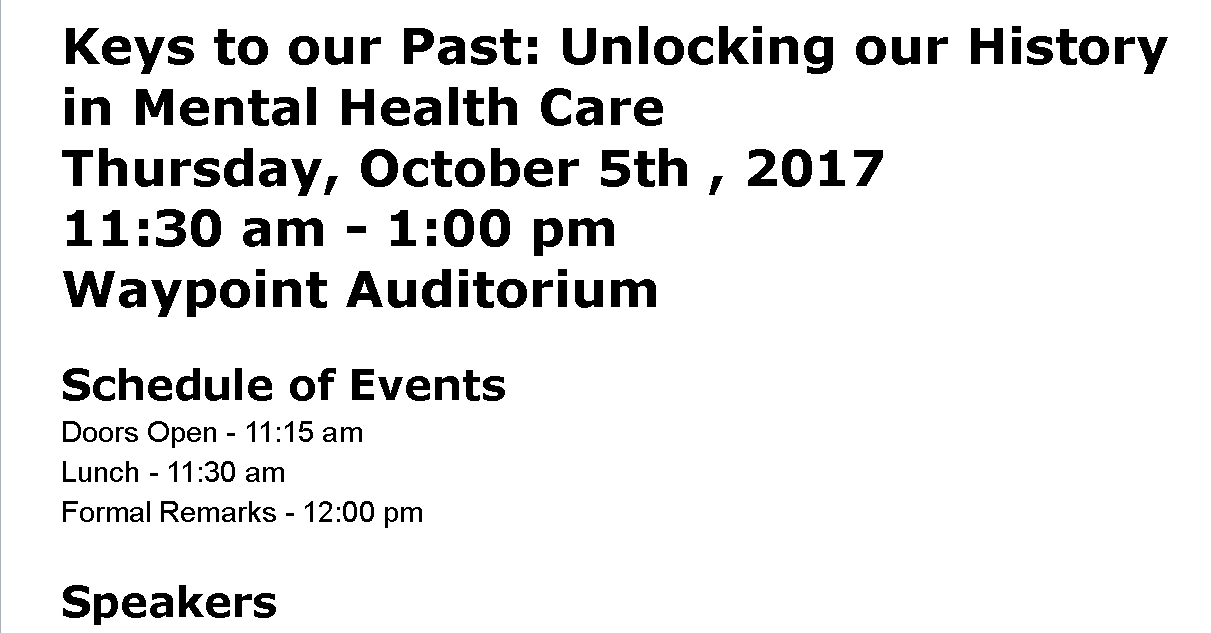 Carol Lambie - President & CEO, Waypoint
Keys to our Past is a historical video series created by Waypoint Centre for Mental Health Care.This series allow us to take a look at the role our hospital has played in the history of mental health care in Canada. The films feature the following topics: Moral Treatment, Somatic Therapy, Drug Therapy, NCR Legislation, Language & Stigma, Architecture and Location of Asylums.
This launch is the opportunity for staff and volunteers of Waypoint to view the video series before it is released to the public.
Reserve your seat today as space is limited. Lunch included.
This project is graciously funded by the Social Sciences and Humanities Research Counci of Canada - Canada 150 Grant.