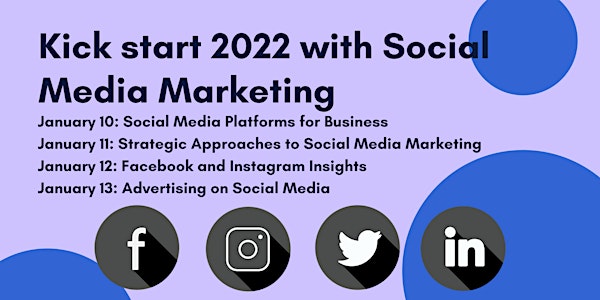 Kick start 2022 with Social Media Marketing
It is the start of a new year, kick start your marketing plan!
About this event
It can be hard for a business to navigate where they should be putting in effort for online marketing. Join us to learn about the different types of social media platforms which businesses like yours uses, and approaches for social media and to learn about insights for your Facebook and Instagram. We will also be discussing how to use Social Media as an advertising platform.