Sales Have Ended
Ticket sales have ended
Thank you!
Sales Have Ended
Ticket sales have ended
Thank you!
Want to head into 2022 inspired & energized? Kick-off the year with Kickstartology's annual signature masterclass!
About this event
Expert Alignment Coach Stephanie J. Marshall and Nadine Silverthorne, Story Coach from Toronto-based Kickstartology Coaching bring you Kickstart 2022: Energized and Engaged.
A new year is ahead, what are you going to do with it?
Most people overestimate what they can do in a day but underestimate what they can pull off in a year.
Using our simple Alignment Framework we'll guide you through the pieces that need to fit together to get results faster and without hustle.
Do you want to:
Feel motivated, fresh, and in control?
Uplevel your habits and lifestyle?
Raise your baselines with intention?
Improve your follow-through?
Boost your energy levels?
Feel like you have all the time you need?
Join us at our annual signature masterclass, Kickstart 2022: Energized and Engaged, live on Zoom, Sunday, December 12, 2021, from 2-4 PM EST.
More: https://www.kickstartology.com/kickstart2022/
Align to Thrive
Telling yourself you "need to" do something or "should" do something makes it less likely that you will. It's just going to reinforce your resistance. 
However, with a slight shift in attention, when you are looking forward to the results you want to create, you feel more energized. Inspiration makes it easier to focus, easier to approach something with attention, and intention.
Our Alignment Framework will show you how to find inspiration and use it to lead you to the momentum you want. You're going. to feel the way you want to feel faster than you think.
Learn how to:
Stop procrastinating and start prioritizing
Get out of the weeds and focus on the big picture
Stop trying to do everything at once and zoom in on what will move you forward the fastest
Stop getting caught up in your mind drama
Be consistent, well, consistently
You'll leave with clarity on what's possible and what you want. As expert coaches, we'll help you identify your current patterns and what needs to change.
You'll learn the latest in neuroscience on habits and change, busting myths on what you need to be consistent. We'll also help you to set goals and make plans, taking into account your past experiences.
Best of all we'll encourage you to make different decisions to break out of your patterns and get new results.
Over two hours, learn to apply our simple Kickstartology Alignment Framework to your goals, so you can figure out what's next, create momentum and stay focused on your 2022 plan, even when you can't escape day-to-day chaos.
Start the new year inspired, energized and engaged.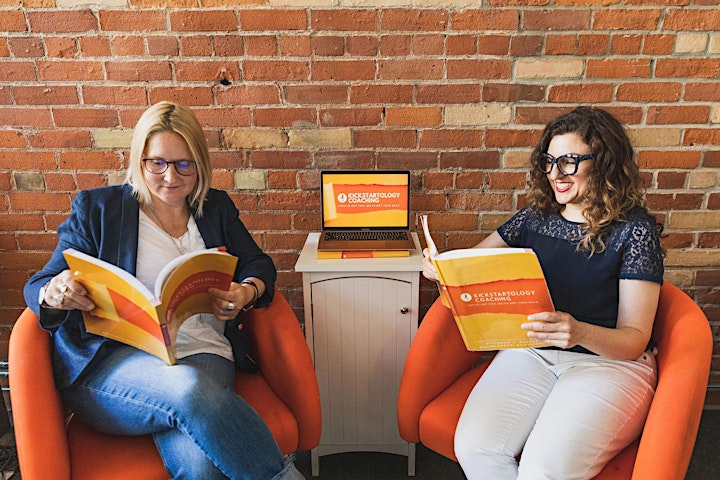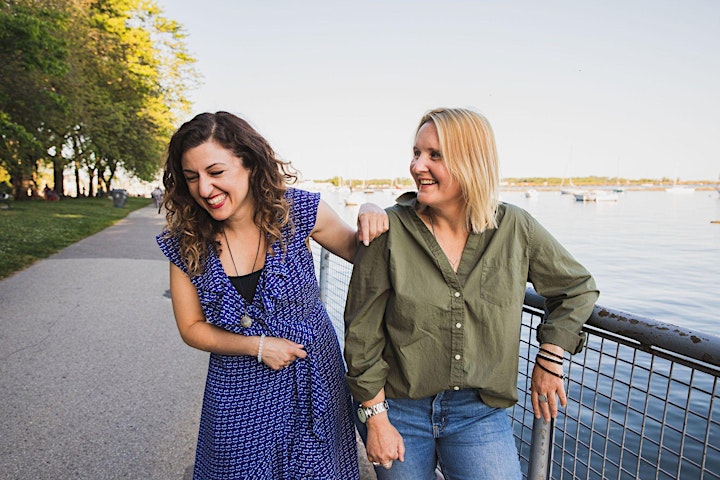 Organizer of Kickstart 2022 | Energized and Engaged
Alignment Coaching for people who want to discover what's possible, not settle for what's probable.
Stephanie Marshall
After over a decade working in digital content and media, Stephanie Marshall left the desk behind in search of a new passion. She now helps clients achieve their goals through her diligent and thoughtful success coaching business, Plaid Paddle.
Nadine Araksi 
Nadine Araksi has worked in digital media for nearly two decades, pivoting her career from writer/editor to successful media technology executive. After the end of her marriage, Nadine picked herself up and restructured her personal life, reclaiming lost parts of herself and cultivating a beautiful community of badass women and experiences.