Description
Avez-vous un enfant qui à appris un peu de français? Votre enfant à-t-il pris notre classe de débutant niveau II?
Cette option est pour vous!
Ce cours est dédié à ceux qui ont déjà une connaissance du français et qui souhaitent continuer leur apprentissage.
La classe des débutants niveau III se retrouvera:
La nouvelle série sera tous les mercredis de 16h30 à 18h00.

Les classe commence le 14 septembre 2016 à 16h30 et termine le 23 novembre 2016
Coût: 15 $ par séance. Les classes sont de 90 minutes.
---
Does your child know a little bit of French? Has your child taken our Beginner level II lessons at the SFM?
This option is for you!
This class is dedicated to those who have already completed their Beginner level II with us or who have had some practice in French and want to continue to learn.
The Beginner level III class will be meeting every Wednesday

From 4:30 to 6:00 pm

The classes start September 14, 2016 and end November 23, 2016

Fee: $15 a session. A session is 90 min each.
Au plaisir de vous voir au cours de français!
We look forward to welcoming you at the French lessons!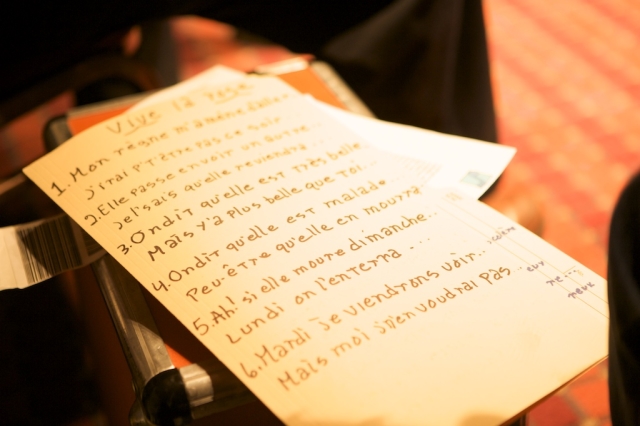 Refund & Cancellation policy: 2 weeks' notice (prior the start of the series) is required for class fees to be refunded. The administration fees of $25 are not-refundable. Tickets are transferable.
---
Have questions about the Kids After School Program: Beginner Level III?
Contact Societe Francophone de Maillardville at cstlaurent@maillardville.com