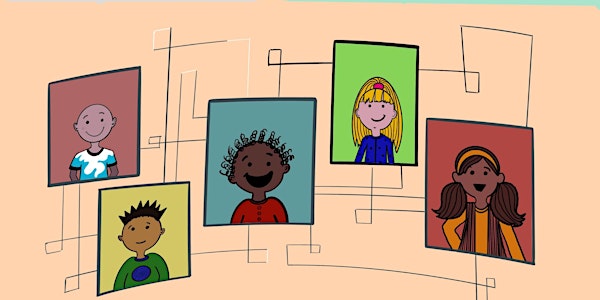 Kids Get Stressed Too (Online) - A Kids' Mental Health Program
KGST helps children understand the negative impacts of stress on their bodies and their minds and develop decision-making and coping skills.
About this event
This is a 6 session, 6-week program taking place on Wednesdays - November 10, 17, 24, and December 1, 8, and 15 from 5:30pm to 6:30pm.
Because of the way that we are funded, priority will be given to those living in Southeastern Ontario. A few days before the workshop starts, any leftover seats will then be available to those who live elsewhere in Ontario.
This workshop will be offered via Zoom Meeting. You will need to download the software, but it is free and you do not need an account. The children will also be expected to share their video and sound. If you are not familiar with Zoom and would like some help, a one-on-one orientation session can be scheduled by contacting Danielle at 613-484-8072 or danielled@kchc.ca.
You will receive your Zoom link/details from a "@kchc.ca" email (not EventBrite) sometime in the afternoon the day before the first day, and then in the afternoon of each day of class.
The KGST program was developed by the Canadian Mental Health Association -Kingston Branch and was implemented in schools in 2019 and early 2020, but has recently been relocated to the Self-Management Program of Southeastern Ontario which is housed at the Kingston Community Health Centres.
Why does is matter?
Children are more susceptible to stress than even adults. Most kids are not equipped with the coping strategies that adults develop over time and are unsure about how to effectively problem-solve. It is important to expose kids and youth to a variety of coping mechanisms early on so that they may choose the strategies that best suit them and get used to practicing and strengthening these in their everyday lives. Prolonged stress and lack of emotional regulation can lead to many other maladaptive behaviours as well as mental health issues such as anxiety.
Studies show children are far more stressed than their parents perceive them to be and that they benefit from community support systems.
KGST Goals: We aim to equip children with the resources that they need to identify stressors, understand the emotional reaction to stress, and to find beneficial coping strategies that allow them to regulate their thoughts, feelings and behaviours. We strive to help each child personalize their experience and to motivate them to find strategies that work independently for them.
SESSION ONE Belly Breathing
Objectives:
1. Create a safe and comfortable space for everyone.
2. Reflect on how our emotions are experienced in our body.
3. Learn how to be aware of the breath.
SESSION TWO Imagination
Objectives:
1. Learn how to visualize a safe or a happy place when feeling overwhelmed with difficult emotions.
2. Practice using imagination and creativity.
SESSION THREE Positivity
Objectives:
1. Identify negative thoughts and positive thoughts and learn how to shift negative thinking to positive thinking.
2. Start a daily gratitude practice.
For more information on the program or to organize a KGST for your school or organization, please contact Constantin Mugenga at constantinm@kchc.ca. For more assistance with registration or technical support, please contact Danielle Deptuck at danielled@kchc.ca or 613-484-8072.