Kids Learning Code: Microsoft x CLC Double Workshop Day (For Ages 9-12 - Ch...
Description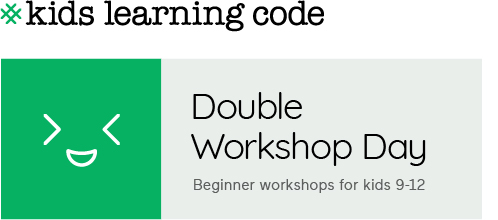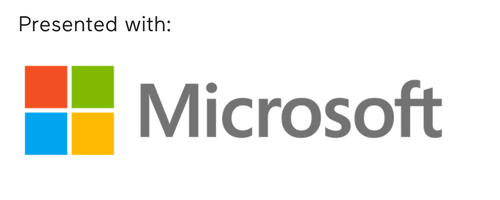 ---
Double Workshop Day is a fun and interactive learning experience that introduces kids ages 9-12 to the world of technology by providing them with back-to-back workshops!
Kids will be inspired by the amazing instructors, mentors and the awesome Microsoft office, and will learn the technological literacy and creative skills necessary for this ever-changing digital generation.
Workshop 1: Photoediting with Pixlr
Join us to learn the basic fundamentals of photo editing! Through this hands-on learning experience, learners will learn how to use Pixlr, a free browser based image editing software similar to Photoshop. They will learn all about retouching and superimposing objects into photos, by putting costumes onto animals (digitally, of course!), and creating new worlds through editing different scenes (and selfies)!
As a group, we'll also learn about design theory and composition, and go through how to crop and resize photos, how to use the magic wand to remove objects, and how to put two photos together using layers. Pixlr's easy-to-use interface will also encourage learners to continue playing and experimenting outside of the workshop!
Workshop 2: Programming with Ruby
Ruby is an open-source coding language that allows us to speak to our computers through step-by-step instructions, and then be able to see (or hear!) the computer's response. Ruby can be used to communicate anything from a simple mathematical equation, to an interactive game. We will use repl.it, a free, cloud coding environment, to make our programs come to life.
Kids/Girls Learning Code is excited to host this creative workshop for beginners, which will cover essential terms in the Ruby language such as: integers, strings, and variables - all while focusing on how an everyday computer operates and understands input. Learning Ruby will allow the child in your life to create games and solve puzzles in a fun and engaging way, all while generating endless opportunities to use a computer as a creative outlet!
Who is this for?
Our Kids Learning Code Double Workshop Day offers youth ages 9 to 12 years old hands-on experiences designed to inspire them to see technology in a whole new light – as a medium for self-expression, and as a means for changing the world.
Prerequisites:
None! Double Workshop Day is designed for absolute beginners!
What's Included: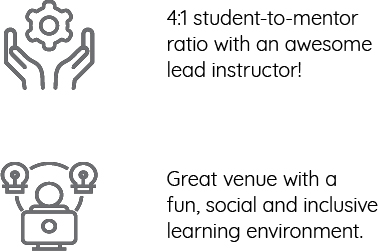 Requirements: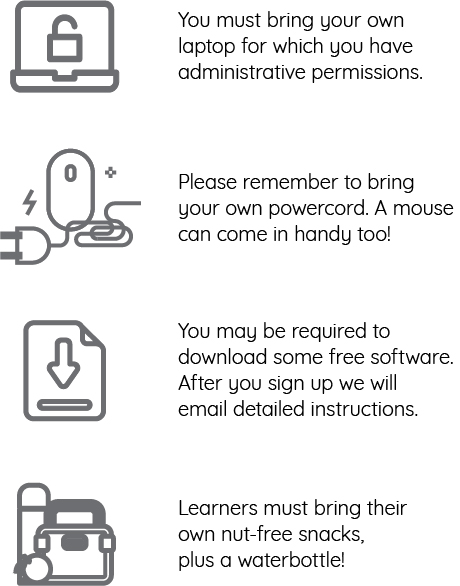 * Learners must also bring their own nut-free lunch!
Hey you!
Have you joined the Canada Learning Code mailing list? If not,
join here
.
Questions? Email us at
info@canadalearningcode.ca
You can also find us here:









Hope to see you soon!
If for some reason you can't make it, check out our REFUND POLICY.