Killaloe & Wilno: Hub Marketing: Afternoon Intro Workshop

Monday, September 12, 2016 from 1:00 PM to 4:00 PM (EDT)
Event Details
Marketing for Hippies:
Hubs Intro Workshop
---
Can't make it? Check out:
Marketing for Hippies Video and Workbook
---
In this workshop you will be introduced to some of the marketing secrets of North America's most successful green, holistic, community-minded entrepreneurs attract more of the clients you want (without ever sacrificing your integrity or spending a fortune). 
Marketing can feel good.
That's the premise of this work.
Since 2001, I have traveled around North America working with conscious entrepreneurs just like you. Some successful, others struggling. And I've gathered quite the assortment of success stories and strategies right from the horses' mouths.
My name is Tad Hargrave and I want to invite you to come and join us for this afternoon. 
I've known so many clients who feel totally paralyzed about where to even start in their marketing. 
Mostly, that's because they haven't identified who they're trying to reach.
But sometimes it's not.
Sometimes it's because they haven't identified what I would call the "hubs" for their crowd. They're still operating at Level One.
---
PRICE: $30 when you book ahead, $40 at the door (so book ahead!) 
---
LEVEL 1: THE COLD APPROACH: At this level, you start with people you know and then . . . you quickly run out. And then we're left with approaching people "cold." Meaning, they totally don't know us. 
No relationship.
We're talking to strangers about our business.
At this level we're just getting our name out there. We're talking to everyone we can. We're attending random mixers, business luncheons and networking events. We're asking our clients to "tell their friends" about us (when we remember to do it).  We might even be cold calling (ugh). But the challenge with this level is that it's incredibly time consuming and not that effective. And that leaves us feeling desperate and in a constant level of crisis.
LEVEL 2: THE WARM APPROACH - WORKING WITH HUBS: At this level, you start to realize the power of using "hubs."  We realize that our ideal clients are already spending their time, money and attention in other places. There are certain events and locations we're most likely to find them at. There are certain magazines, blogs and websites they check out.
There are certain people that are already well connected to and respected by our target markets.
So we start attending targeted events and connecting with the right people. We strategically build relationships with key hubs. This is a huge leap for most businesses. At this level, when you approach people they are "warm" to you because they've already heard about you from someone they trust.
This 3-hour Introductory Workshop will help you to: 
identify the seven major types of hubs (you wouldn't believe what you might be overlooking)
exactly how to keep track of your hubs (so critical! most people are crap at this)
how to approach hubs so that they're most likely to want to support and promote you.
how to build your relationships with your hubs over time (this is so critical)
identify at least three major hubs you can focus on right away that could have quality clients coming to you within the month
What to Bring: 
So, that's it. If you have any questions, feel free to email me at admin@marketingforhippies.com otherwise I hope to see you there.
Warmest,
Tad Hargrave
founder, marketingforhippies.com, nichingspiral.com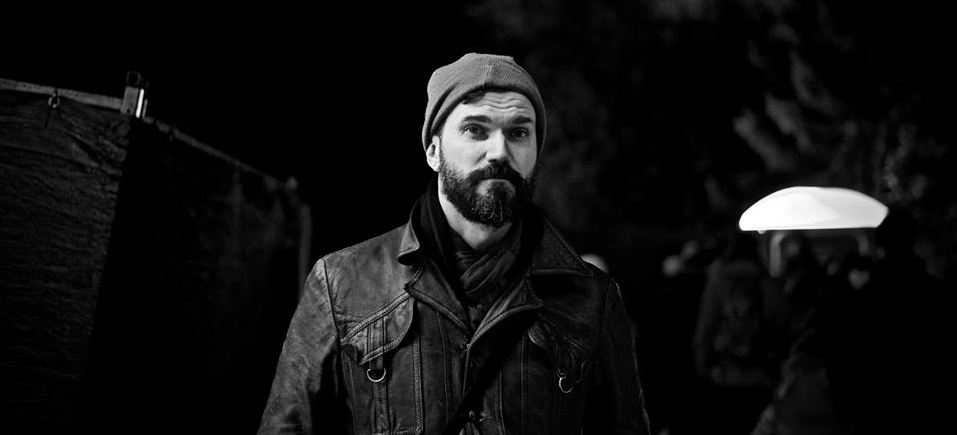 Tad Hargrave
Tad is a hippy who developed a knack for marketing (and then learned how to be a hippy again.) For almost a decade, he has been touring his marketing workshops around Canada, bringing refreshing and unorthodox ideas to conscious entrepreneurs and green businesses that help them grow their organizations and businesses (without selling their souls). 
He does improv comedy semi-professionally, co-runs Edmonton's progressive community building network TheLocalGood.ca, founded streetcarshows.com, indigodrinks.ca, socialyogiyeg.com, and the Jams program of yesworld.org. He speaks Scottish Gaelic and helps to run novascotiagaelsjam.com and is also a huge Doctor Who nerd. 
Tad currently lives in Edmonton, Alberta (traditionally known, in the local indigenous language of the Cree, as Amiskwaciy (Beaver Hill) and later Amiskwaciwaskihegan (Beaver Hill House) and his ancestors come primarily from Scotland with some from the Ukraine as well. He is drawn to conversations around politics, history, ancestry, healing and how those all intersect.
You can learn more about Tad and his work at marketingforhippies.com and nichingspiral.com
Attendee List
Sort by:

Date

|

First Name

|

Last Name
When & Where

Community Resource Centre
12 North Street
Killaloe, ON K0J 2A0
Canada

Monday, September 12, 2016 from 1:00 PM to 4:00 PM (EDT)
Add to my calendar
Organizer
Tad is a hippy who developed a knack for marketing (and then learned how to be a hippy again).