Description
Killing Roses is a multi-creative event showcasing various types of creative work from local artists from Ottawa & Toronto. All art forms, whether it be music, fashion, visual arts, photography, etc, are someway interlinked which why we wanted create a night where you can experience it all at once.
Our Mission:
BabyPink is dedicated to support and increase the presence of all identified women in music. The majority of the art displayed are created by women and women of colour. We believe it is important for men to support and help positively represent women in any type of artistic form, which is why we invited two male artists to exhibit their photographs of women to instil this message. By creating an event that includes all genders and/or non-conforming genders, we are opening the doors to more connections and future possibilities in helping bridge the gap within these industries.
Come through and ride the #BadGyalWave

Details:

Saturday, May 11 from 630-11pm at the St. Brigids Centre for the Arts (kildare room) - 310 Saint Patricks St. Ottawa
10$ Online Advance Tickets - 15$ at the door
This is ALL AGES but there will be Alcohol Sold at Venue. Must have valid ID with you.
What You'll Expect: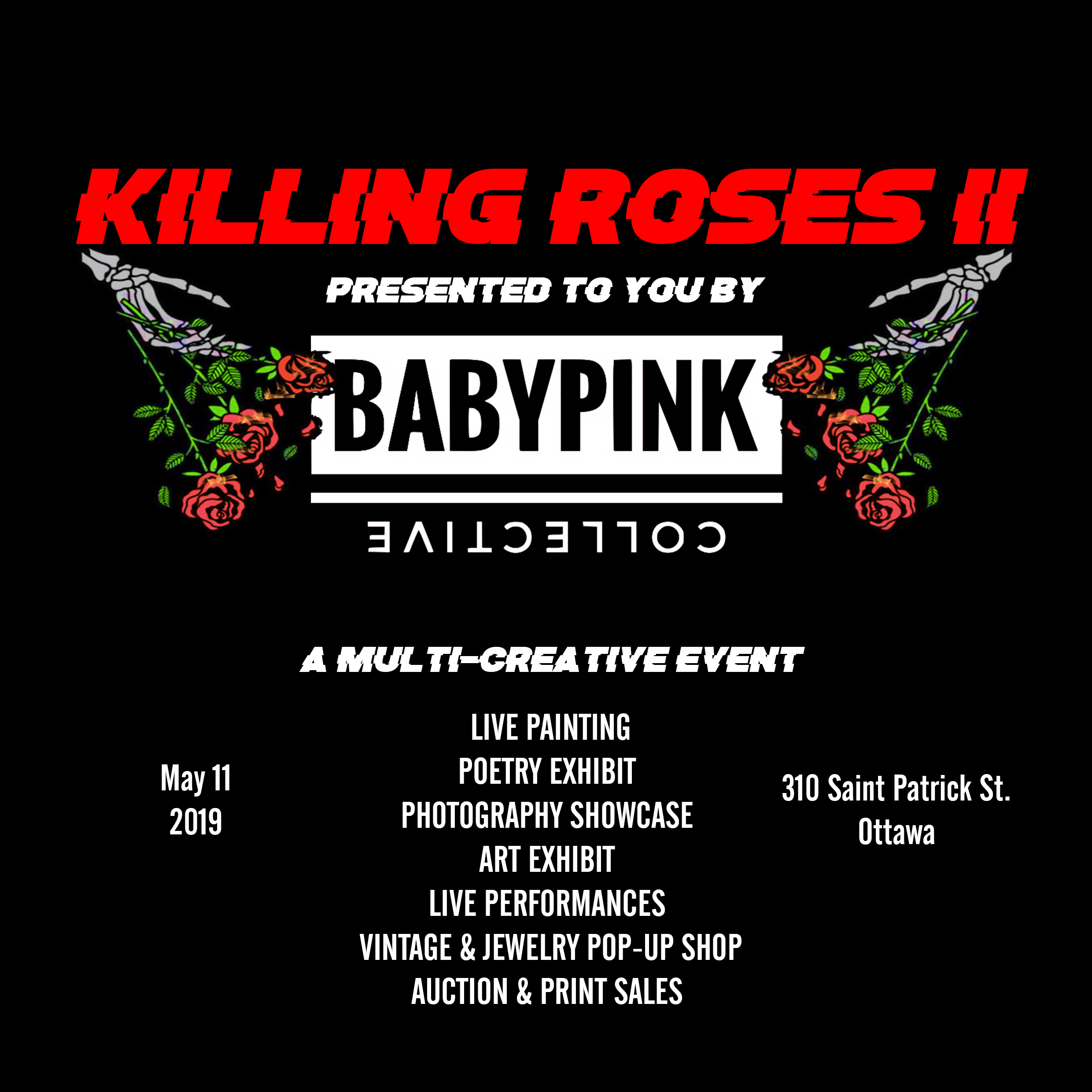 Who You'll See:
Live Painter: Hasina Kamazi
Visual Poetry Exhibit: Liz Clarke
Dancer: Ashley Ighorewo
Photographers:
1. Meidy Grégoire
2. Paige Martensen
3. Myles Maximme
4. Arnold Hamisi
Art Exhibitors:

1. Nikolina Kupcevic
2. Dorothé Kanku
3. Hasina Kamazi
4. Laurena Finèus
Live Performers:

1. Karma Sutra
2. Eyeda & Max
3. Rosie Monday
4. Kpao
Pop Up Shops:

1. LOST VESSEL - Vintage/Streetwear
2. MAILROOM - Hand Crafted Jewelry
Feel free to message us on instagram @babypinkcollective or find us on facebook if you have any questions!