Description
You're invited to hear a lineup of dynamic speakers tackle central questions and practical solutions for connecting with others in this polarized time. You'll hear from a statesman and author, a global expert in branding and communications, a trailblazing politician, a poet/activist, and one ordinary man trapped in an extraordinary circumstance. Each will cut through information-overload to shine a light on how altruism, kindness and connection can guide you to meaningful impact in your life, your work and your community.
Their powerful stories will energize you to reflect, question and engage in new ways.
The Rt Hon David Johnston, former Governor General of Canada and author of Trust: 20 Ways To Build a Stronger Canada, will share his reflections on Canada's social landscape today and his guidance for restoring personal, community, and national trust.
Additional speakers include Thomas Coombes, global branding expert and passionate advocate for hope-based communications, and Burundian activist and poet Ketty Nivyabandi, who will talk about the powerful, everyday acts of compassion that made it possible for her to start over in Canada. Bernadette Clement, the first woman and the first person of colour to be mayor of Cornwall, will talk about overcoming doubts — her own and those of others — to take up a leadership role in her community. And Hassan Al Kontar will tell the story of being stranded in a Malaysian airport for 7 months before being sponsored to Canada by a group of complete strangers.
Our Honorary Chair for the evening is author and broadcaster Mark Sutcliffe, and proceeds will support Refugee 613, an innovative communications and mobilization hub that builds stronger communities through refugee welcome.

Program
Doors open at 6:30 pm to the beautiful hall at allsaints Event Space

Seating is theatre-style, no reservations

One 25-minute intermission

Each ticket includes one complimentary drink (wine and non-alcoholic options)

Cash bar on site, as well as café on lower level of venue
Tickets: $75 per person, plus $5.59 in fees. Tax receipts will be issued for a portion of each ticket.
Pay It Forward: When purchasing your ticket, consider buying additional tickets for $50, and Refugee 613 will ensure they go to people who wouldn't otherwise be able to attend, including former refugees, local youth and others.
THANK YOU TO OUR SPONSORSHIP PARTNERS!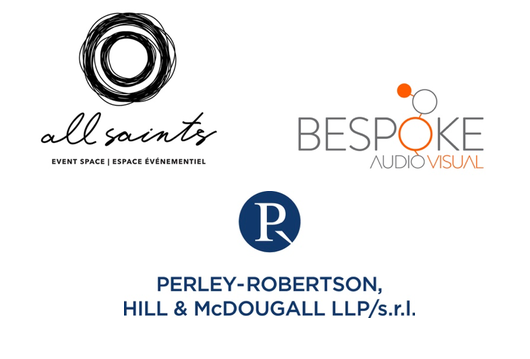 THANK YOU TO OUR SUPPORTING SPONSORS!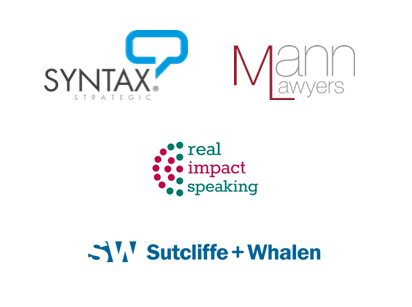 About Us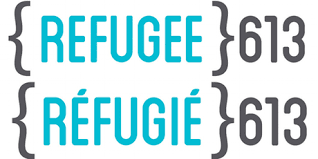 Refugee 613 provides innovative information and connection services to help build a welcoming community where everyone can thrive. We convene working groups and online communities, host events, answer inquiries and generate digital content to fill key information gaps for volunteers, professionals and newcomers.
Created in 2015 by a coalition of frontline service providers and volunteers in settlement, health and refugee sponsorship, Refugee 613 is led by a small, dynamic team and hosted by the registered charity OCISO.