About this Event
Collect your thoughts, stretch and join us for restorative yoga under the starts in the Zeidler Dome at Telus World of Science. Accompanied by the sounds of Sebastian Bolessa, Danielle Murray will lead us through a mindful yin practice as we star-gaze into the night.
Here are 5 steps how have the best experience
1. Register for your ticket- Space is limited!
2. Arrive 15 minutes early.
3. Don't forget to bring your own mat.
4. Enjoy in some of our sweet sponsors goodies.
5. Smile and leave as part of a growing Kinetic Community.
@kinetic.living #TOGETHERWEMOVE
See the FAQs below for more common questions.
A special thank-you to our sponsors:
Telus World of Science
Lululemon
Saje Wellness Southgate
Booch Kombucha
About the Telus World of Science
Under the Zeidler Dome you will be taken to the outer edges of the universe. You will explore science like never before in this digital visualization theatre that is world leading with 10K resolution.
*Laser Shows and the pre-show showcase contain a sequence of flashing lights which may affect viewers who are susceptible to photo sensitive epilepsy or other photo sensitivities.*
All proceeds will go towards the Edmonton Space and Science Foundation.
The Edmonton Space and Science Foundation is a non- profit organization supporting a variety of science programs and development of the science centre. Your ticket donation will help serve schools to the science centre for field trips that included science programming, IMAX educational films, planetarium shows, and general gallery visits.
About Kinetic Living
Kinetic Living is a multi-disciplinary Chiropractic facility for your body and sport. Our guests come see us for the experience, the knowledge, and the highest level of care. Our community sweats are truly what we stand for - together, we move.
About Danielle Murray
Danielle began practicing yoga to compliment her training as a young figure skating athlete, and upon retirement from the sport, to cope and thrive through battles with severe anxiety and depression. As an E-RYT 500, Teacher Training Facilitator and Lululemon Ambassador, Danielle believes that yoga can be accessible to all. Danielle sees her yoga practice as a safe space to prepare for life off the mat. She now believes more than ever that yoga is crucial to facilitate balance, especially, in our fast paced lifestyles.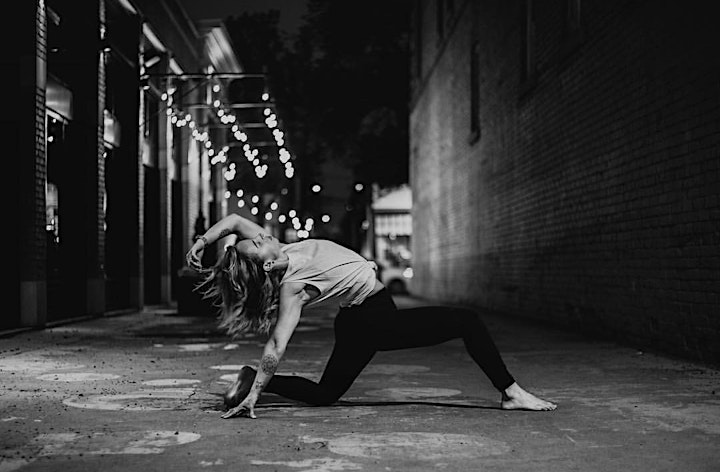 About Sebastian Bolessa
Sebastian Bolessa is a therapy-minded musician, Yoga instructor, and an avid explorer of body movement. By scoring the journey of dancers, yoga practitioners, hospital patients and more, he seeks to draw our collective attention into the moment. With inspiration from the purpose and diversity of film scores, Sebastien improvises his soundscapes live, drawing from sounds of the Viola, his voice, the Didgeridoo, Djembe drum and more.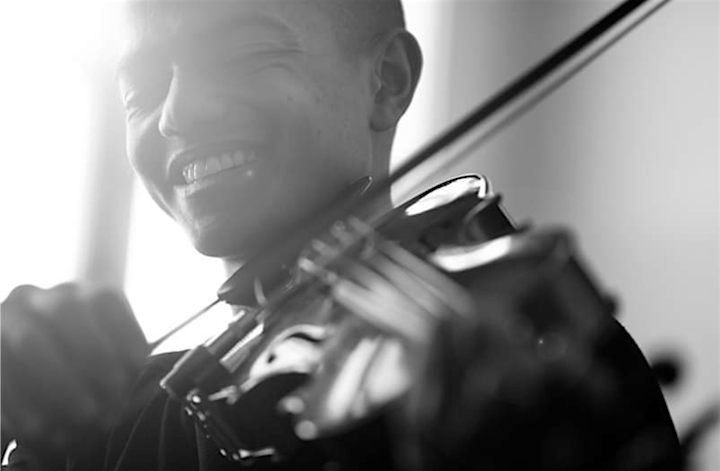 FAQS
1. When should I arrive?
Please make sure you arrive at least by 6:15PM for the first session. The session will begin promptly at 6:30PM and we will be unable to let late guests in as to not interrupt the experience.
Please make sure you arrive at least by 7:45PM for the second session. The session will begin promptly at 8 PM and we will be unable to let late guests in as to not interrupt the experience. .
2. Where should I park?
Free parking is provided at the Telus World of Science parking lot. Parking can be accessed from 111 Ave or 142 Street.
3. What should I wear?
Please wear athletic attire as you will be practicing Yoga during this event.
4. What should I bring?
A Yoga Mat and Water Bottle.
*Please remember your Yoga Mat we are unable to provide mats due to the large volume of guests in attendance*
5.Where can I put my stuff?
Telus World of Science does have Public lockers available for a charge of $1 in the main lobby by the Box Office. Lockers are non-refundable. We advise you to try to only bring the essentials.
6. Where are the proceeds going?
100% of ticket proceeds will be going to the Edmonton Space and Science Foundation.
7. What if I get motion sickness?
Should you start to feel motion sickness, dizziness or vertigo at anytime we suggest immediately sitting down in a comfortable position and closing your eye and avoiding the overhead screen. Please allow yourself a couple minutes to see if this feeling passes. If you need assistance to leave please inform one of our event staff to help you exit the session.
8. Can I bring a friend?
Yes. Please tell your friends! They will need to purchase a ticket individually and space is limited in each session so make sure to get your ticket for the desired time. Spacing in the the Zeilder Dome is limited so we can't guarantee you to be right next to your friend, but that is how we make new friends!
9. Is there an age limit?
This event is for individuals18 years and older.