Sales Have Ended
Registrations are closed
Thank you for registering! If you have any additional questions, please contact nhl94king@gmail.com
Sales Have Ended
Registrations are closed
Thank you for registering! If you have any additional questions, please contact nhl94king@gmail.com
Description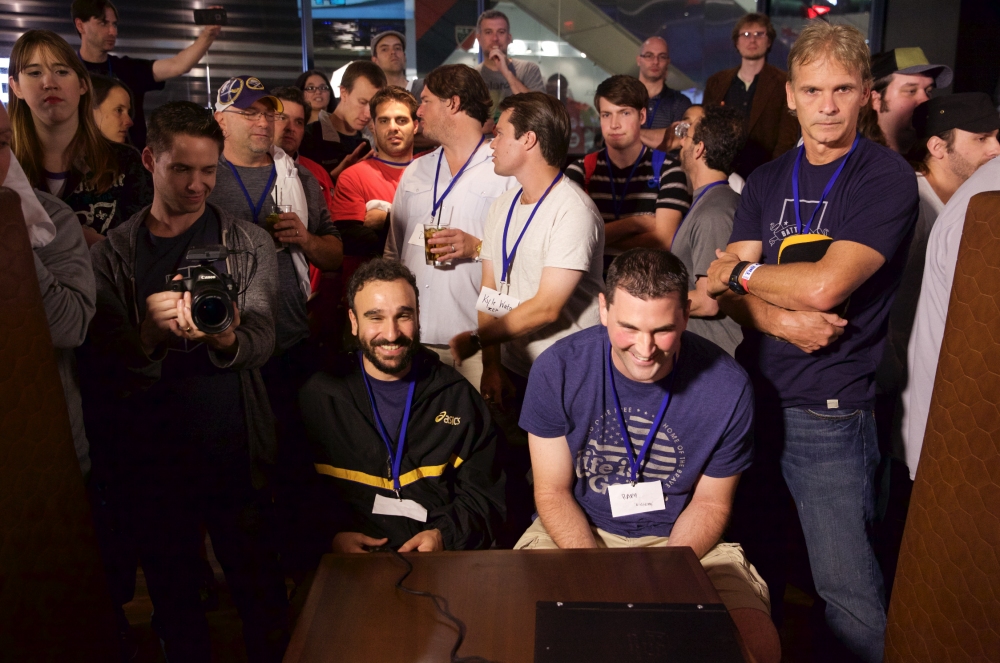 Welcome to the World's Greatest NHL'94 Tournament!
Register now for Sega Genesis or Super Nintendo for your chance to win cash prizes, and the title of King of '94!
The Canadian Brewhouse will be hosting our tournament for us and is a 6 time consumer choice award winner! There is no age restriction at the venue. Food and drinks will be available for purchase.
Please read below for additional details about registering and attending, and check out the detailed tournament rules on our website: http://www.kingof94.ca
**NOTE** You can pay by Credit Card or PayPal. You may incur extra fees upon registration depending on where you reside.
Can I register for both SNES and Genesis?
Currently No. While we allowed both for King of 94 II. We feel that we might not have enough time to allow for both this go around.
What is the tournament format?
It's a round robin followed by a tournament. You are guaranteeed at least 7 games. For more info, see link below.
http://www.kingof94.ca/format.html
What are the rules?
http://www.kingof94.ca/rules.html
FAQs
http://www.kingof94.ca/faq.html
Any other questions that are not answered in our FAQ can be sent to:


What ways can I contact you?
We'd love to hear from you.