KINGDOM AMBASSADORS SUMMIT – TORONTO 2017
Description
Toronto plays hosts to delegates from around the world in the second annual Kingdom Ambassadors Summit.
Toronto, Canada – The prestigious city of Vaughan, in the Greater Toronto Area of Canada, is set to receive delegates from all over the world for this year's annual Kingdom Ambassadors Summit.
Organized by the Global Kingdom Ambassadors Network (G-KAN), the Summit is a series of inspiring keynotes and training programs to honour the legacy of Dr. Myles & Ruth Munroe, the globally renowned Bahamian leadership expert who passed away with his wife and six others when his private jet went down in Nov 2014.
According to Alex Ihama, a globally renowned leadership expert and the President of G-KAN, "Considering the unprecedented mayhem of today and the constancy with which leaders of governments, corporations, and even churches are disgracefully stripped of their positions, there is an urgent need to promote spirituality in our schools, structures, and systems".
He continued, "More than ever, leaders need to be reminded regularly of the principles of the Kingdom of God and taught to tactfully but boldly apply these principles in their day-to-day leadership. This is the objective of this summit. It is why we invite hundreds of leaders to Canada annually to learn Bible-based leadership".
This year's summit will be held at the Holiday Inn Express and Suites at 6100 Highway 7, Vaughan, from Friday, October 13th to Sunday, October 15th. The theme is, "The Apostolic Responsibility of Fathering Nations", and delegates are expected from all over Canada, the United States, the Caribbean, Africa and Europe.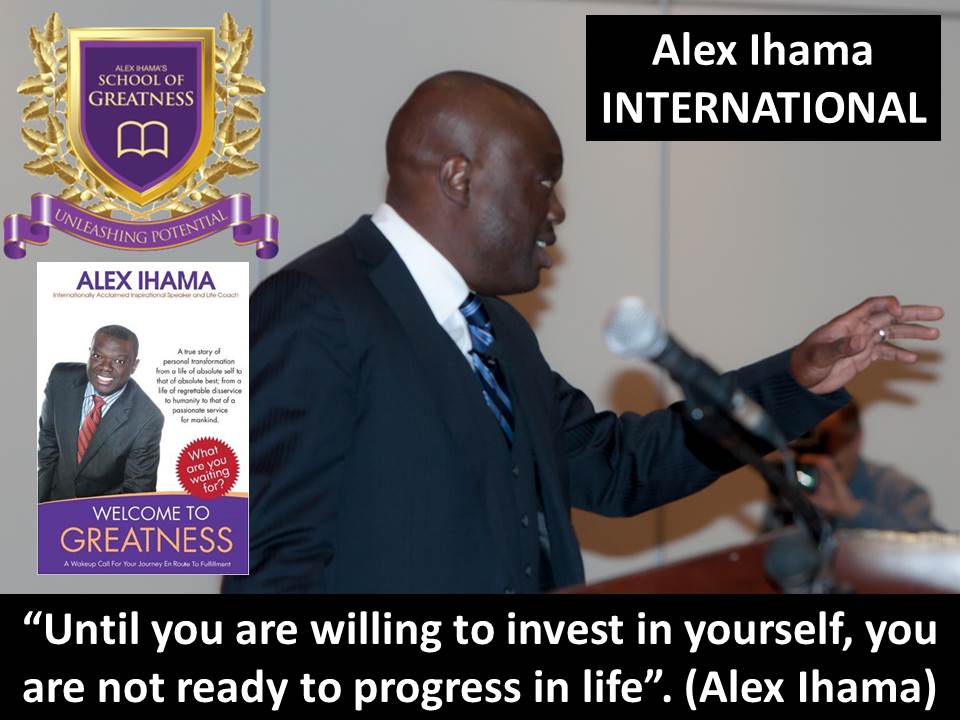 G-KAN was formed to bring together those who foster the principles of the Kingdom of God in every area of their lives, whether in ministry or marketplace. It is a non-denominational, non-political and non-governmental network of leaders who are determined to live, lead and love according to the principles of the Kingdom.
Made up of pastors, politicians, entrepreneurs, executives, athletes and other professionals, members refer to each other as Kingdom Ambassadors and are focused on purpose instead of position, principles instead of popularity, philanthropy instead of prosperity, people instead of population and passion instead of power.
The keynote speaker at this year's summit is Dr. Peter Morgan, who, along with his wife, Dr. Patricia Morgan, are founding members of ITWLA, the organization that Dr. Munroe was known. Dr. Morgan was also the keynote speaker at last year's summit and, along with his wife, the overseers of G-KAN.
In his words, "The annual Kingdom Ambassadors Summit is a teaching and celebratory event in which we outline the Biblical Principles on Kingdom, Present Strategies for Nation Transformation and shape the lives of Leaders to impact the power blocks in both Nation and State environments. My wife and I believe Alex Ihama has been called for such a time as this to carry the mantle of Ambassadorial Kingdom witness to the nations in this generation, and are staunch supporters and advocates of G-KAN".
Other speakers include Dr. David Kings from Nigeria who will be speaking on "Kingdom Keys for Generational Wealth", Dr. Carlton Gant from the United States who will be speaking on "Apologetics in the Face of Postmodernism". Another speaker and a co-host for this year's summit is Dr. Kingsley Osayande, the presiding prelate of Mount Zion Ministries Canada, who has been teaching kingdom principles of leadership in ministries and the marketplace globally for over three decades.
G-KAN is committed to organizing the Kingdom Ambassadors Summit annually on the second weekend in October, in partnership with businesses, communities, churches, colleges, and governments that support Bible-based leadership principles. Participants at last year's summit represented 26 churches and 43 organizations, besides entrepreneurs, politicians, and academicians.
CONTACT INFORMATION
Samantha Ihama-Anthony
Executive Director, School of Greatness
registrar@schoolofgreatness.ca
+1-647-272-7226
Date and Time
Location
Holiday Inn Express & Suites Vaughan-Southwest
6100 Highway 7
Vaughan, ON L4H 0R2
Canada
Refund Policy