Kings County Federation of Agriculture Summer Social with Nuffield Scholars
About this Event
This year, we've planned a Summer Social which will be attended by special guests - the 2019 Nuffield Scholars.
We will be serving Meadowbrook Roast Beef with spinach salad and strawberry shortcake prepared for us by the Jean Rushton Auxiliary of Billtown Baptist Church.
This is a great opportunity to network, meet with Nuffield members who've come from various parts of the world, and of course enjoy a delicious local meal!
Doors open at 6pm with dinner being served at 630pm.
Stay tuned to our Facebook Page for more!
https://www.facebook.com/Kings-County-Federation-of-Agriculture-1226673097469647/
***Please note - In case of rain, please check out our Facebook page regarding a location change.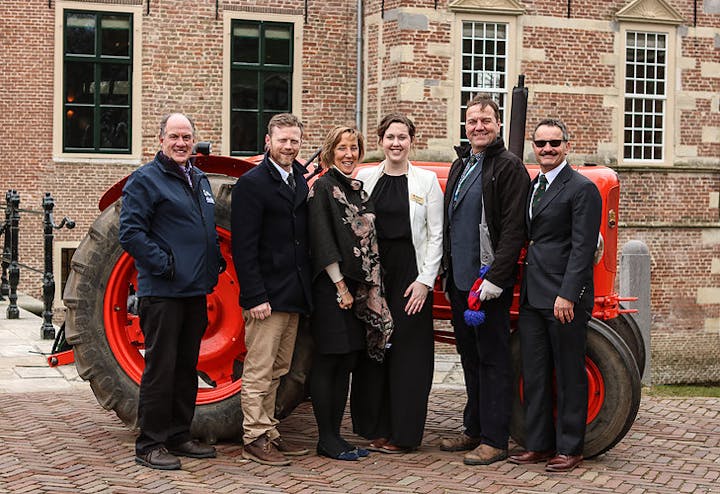 Nuffield International -
With more than 1700 Nuffield Scholars around the world, these individuals are running farms and agribusinesses, leading communities, serving as elected officials, and shaping global agriculture practices and policies.
Each Nuffield Scholar steps out of their own life and activities during the year of their scholarship to explore the world to find new best practices, ideas, insight, and resources to carry back home. Whether they are investigating production agriculture, financial and succession planning topics, market trends, or communications and outreach efforts, Nuffield Scholars dig into a topic of interest to them and of value to the industry. Through this journey they become experts in their area of study, and an invaluable resource to those around them.
Click to learn more about Nuffield International
Nuffield Canada -
The Nuffield Canada Scholarship is a prestigious rural leadership program available to anyone mid-career who is involved in agriculture in any capacity of primary production, industry or governance. This $15,000 scholarship provides individuals with a unique opportunity to:
•Access the world's most extensive network in food and farming,•Achieve personal development through travel and study,•Deliver long-term benefits to Canadian farmers and growers, and to the industry as a whole.Each year scholarships are awarded to individuals who are expected to assume positions of greater influence in their field in the future.