Description
The City of Kingston and Sustainable Kingston are hosting the Kingston Climate Action Speakers Series on waste and the circular economy.
The emergence of the circular economy gives us an opportunity to reshape consumer habits by making greater use of resources that would otherwise become waste. This new way of thinking is opening up doors to new business opportunities, reduced environmental impacts, and a more prosperous future.
With support from the City of Kingston Solid Waste Division, Peter Hargreave from the Ontario Waste Management Association will share his insights on the opportunities the community has in a circular economy. There will also be an opening presentation on the Kingston Climate Action Plan.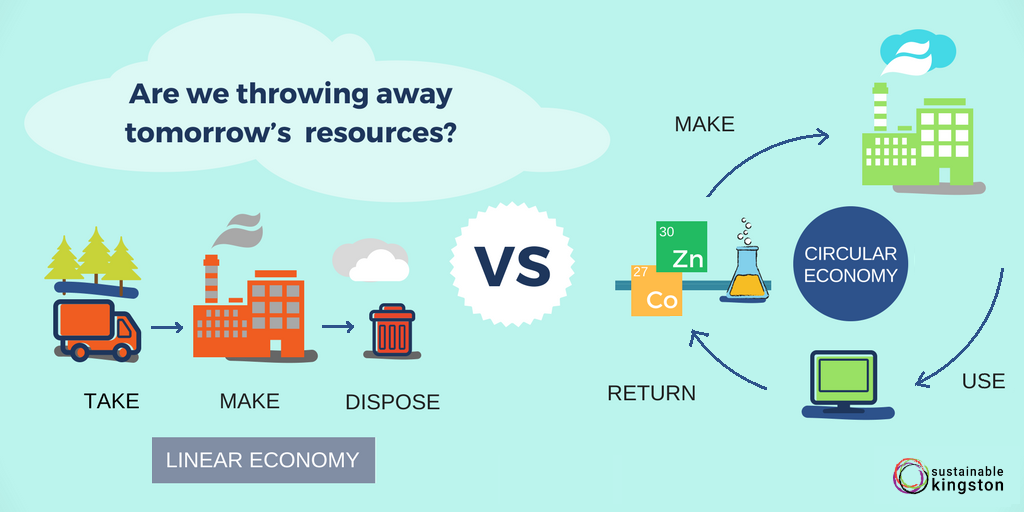 ---
About the Keynote Speaker
Peter Hargreave
Director of Policy
Peter Hargreave is the Director of Policy for the Ontario Waste Management Association (OWMA), the largest waste/resource management trade association in Canada. The OWMA is a non-profit industry association, which represents the private and public sector involved in all aspects of waste management from organics and recycling to hazardous waste, energy from waste and landfill. It also represents those providing services and equipment into the waste management sector.
Peter joined the Association in 2011 after many years of working for the Ontario government on policy ranging from extended producer responsibility to tax reform. With the assistance of the membership, he has helped develop a number of policy papers and reports on driving a circular economy in Ontario and has also assisted in the development of a guideline for accountable management of end-of-life materials through the Canadian Standards Association.
---
About the Speakers
Heather Roberts
Manager of the Solid Waste Division, City of Kingston
Heather Roberts is the Manager of the Solid Waste Division for the City of Kingston. Roberts oversees the policy, planning and operations of the Division, with a key focus on Council's priority to 'Green the City' by enhancing the waste management system, and meeting City Council's goal of diverting 60% of residential waste from landfill by 2018. The City of Kingston provides garbage, recycling and organics services to over 60,000 residential units across the City.