Kingston: Kids Learning Code Gamemaking with Scratch (Parent/Child) for kid...
Description
Hey you! Have you joined the Canada Learning Code mailing list? If not, join here.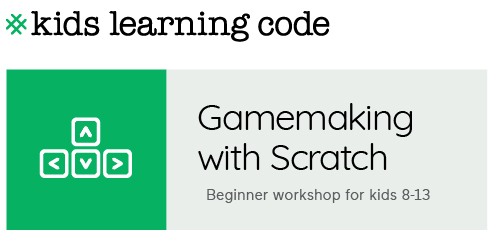 ---
This is a beginner level workshop for kids 8-13 years old and their parent/guardian/aunt/older sibling.
Bring a special kid in your life to this workshop and learn to create a website together from scratch! Note: this workshop is BYOL so each parent or guardian/youth pair is required to bring one laptop on the day of the workshop as well as their own snacks.

From Checkers, to Super Mario Bros, to Angry Birds… we think games are awesome!

Kids Learning Code is excited to combine the power of play with basic design and programming skills in this hands-on workshop. This experience offers kids the opportunity to create their very own digital games in a super fun environment. Each Gamemaking with Scratch workshop has the same flow, but different activities. Come and create a new game every time!

Using Scratch, a beginner level programming environment, imagination will come to life in a new and digitally engaging form. Kids will also be introduced to Scratch's amazing online community, sloganed: "Imagine, Program, Share," where they will have the opportunity to upload their game for anyone on the web to download and play!

At the end of the workshop, each kid will also have a chance to beta test their game with their peers!
Is this workshop right for you?
This is a beginner workshop for Kids ages 8-13 who are new to Scratch
What will I have learned by the end of this workshop?
Create algorithms in Scratch

Design sprites in Scratch

Use if statements to control what happens in my project

Use loops to make things happen more than once

Use variables to track things in my project

Use the Scratch account I made to KEEP CODING!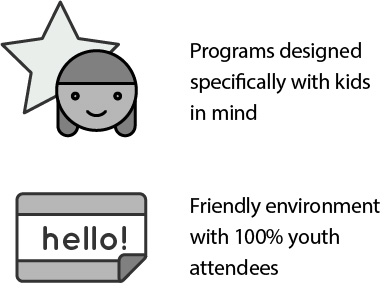 Requirements: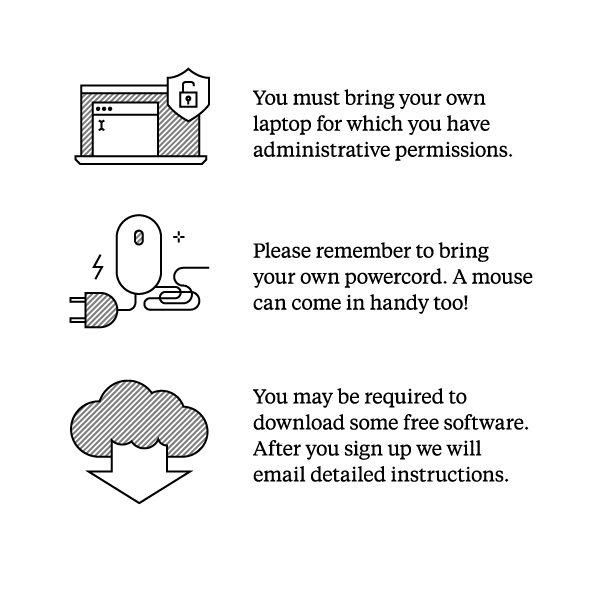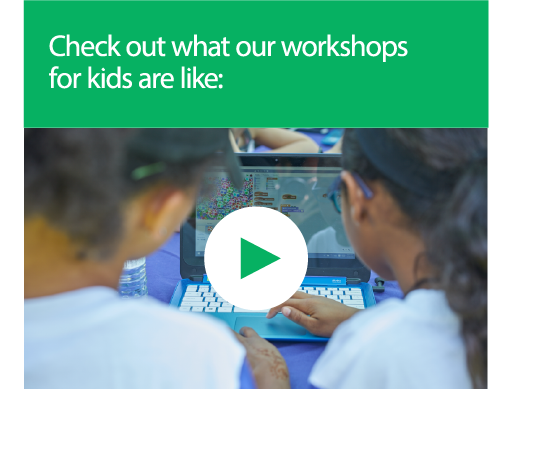 What Makes Kids Learning Code Different?

Kids Learning Code has been designed specifically with gender diversity in mind. Like Girls Learning Code, these workshops are beginner-friendly, hands-on and fun. Our 3:1 ratio of kids to mentors will be maintained with balanced numbers of male and female mentors. We believe that if we want to encourage more girls to enter the field of technology, we need to help boys and girls learn to work in technical environments together effectively.

When developing plans and curriculum for our workshops, we keep in mind a recurrent theme in research on gender and technology: girls approach the computer as a "tool" useful primarily for what it can do; boys more often view the computer as a "toy" or an extension of the self. Thus, technology is used as the means, not the end. same opportunity as her sister."
"This was a great iniative that is needed to encourage females to become leaders in computer technology field. It was inspiring for my daughter to visit Google, to see a modern office space, to see a bilingual women in a leading position at Google. This camp provided a perspective to girls that they not only can play and use technology, they can design, create and become leaders in technology."
"My daughter had a blast, the other campers were a great bunch of girls, they learned, grew and had fun. The venue was well chosen, the balance of activities was good. The extra little touches of caring were noticable and appreciated. The camp was down to earth and unpretentious but the counsellors took their jobs seriously. A+. I will recommend to other parents."
Questions? Email us at info@canadalearningcode.ca
You can also find us here:




Hope to see you soon!
If for some reason you can't make it check out our REFUND POLICY.