KEYS Job Centre and Kingston Economic Development Corporation presents a social event for all to attend.
About this event
Whether you're new to Kingston, returning to your hometown or just looking to grow your network, come and join us! KEYS Job Centre and Kingston Economic Development Corporation are hosting monthly Welcome Nights on the last Thursday of every month.
As we are attempting to use our events to support local organizations, this Welcome Night will be held at the Backyard Patio and Grill on 285 Queen Street with Parking available onsite. Guests will be able to enjoy welcoming and fun atmosphere while socializing and making new connections. At the event attendees will be provided with complimentary non-alcoholic beverages and are able to purchase food and drinks from the Backyard Patio as well.
The goal of this event is for participants to get to know one another in this social setting, to make new connections and to generally have a fun evening.
for any questions please contact williams@keys.ca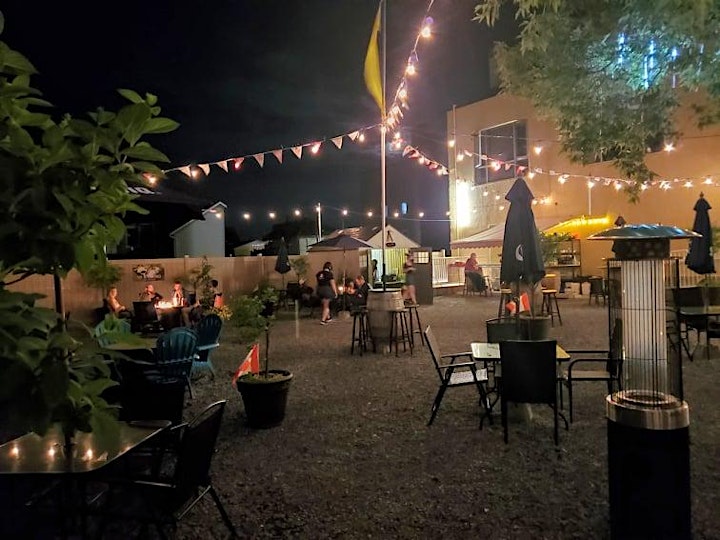 September 30th has been officially recognized as the National Day for Truth and Reconciliation and we want to take a moment to recognize this day as a symbolic marker for the on-going commitment we must make to reflect on the truth and dark legacy of residential schools; and to promote reconciliation with our indigenous peoples as we work together to create an economically vibrant and socially inclusive community for us all.
Before we begin our networking evening, let us acknowledge that we are grateful to be living as uninvited guests upon the traditional territories of the Haudenosaunee Confederacy and the Anishinaabe Nation. The Kingston indigenous community continues to reflect the area's Anishinaabe and Haudenosaunee roots as well as a significant Métis community and other First Peoples from Nations across turtle Island.