Kitchen Table Climate Conversation: The Impact of the Climate Crisis in GTA
In this session, we will discuss the impact of the climate crisis in the food sector in GTA.
About this event
The Sustainability Consultant Network is presenting a new series about how the climate crisis is affecting us here in the GTA in the present time. Using a Kitchen Table format we will look at the many different issues that are making our community and city undergo many interrelated threats.
The first part of the series is about food security, food prices and food nutrition, all of which are affected by the climate crisis.
Join us for a lively discussion on June 22, 2021 7 pm (EDT).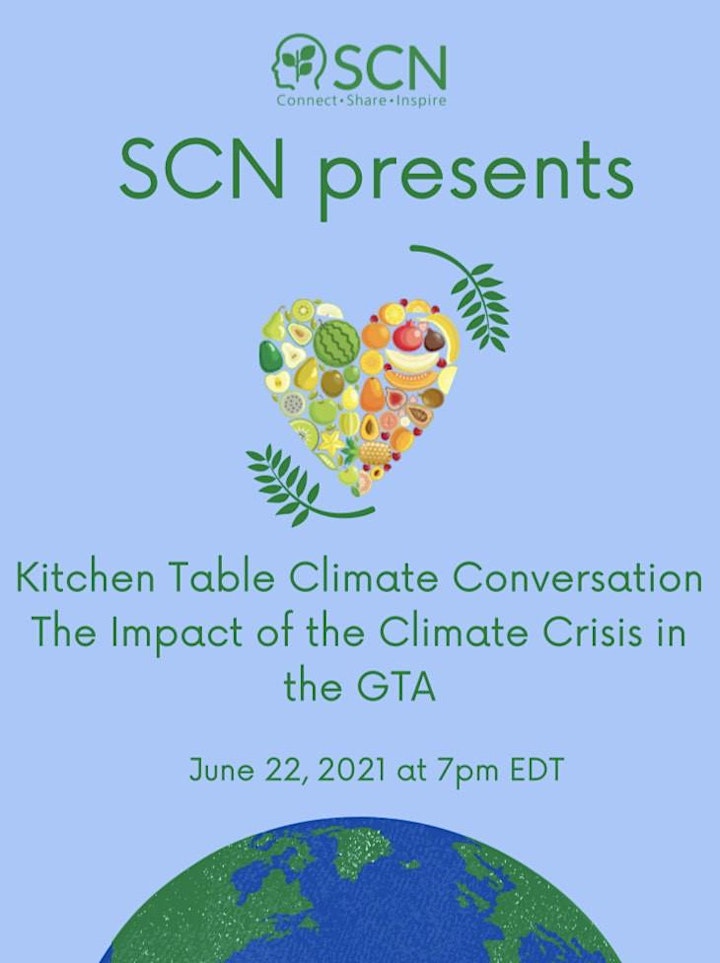 Organizer of Kitchen Table Climate Conversation: The Impact of the Climate Crisis in GTA