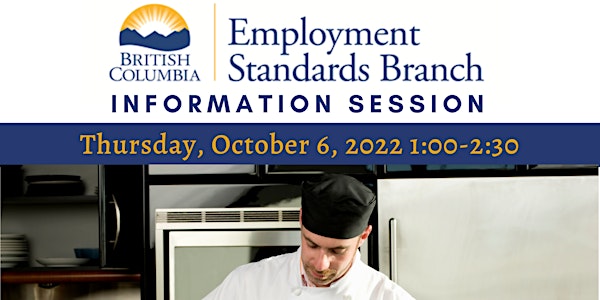 Know Your Workplace Rights!
WorkBC is proud to host this presentation by Employment Standards of BC.
About this event
Click here to join: Know your Workplace Rights!
The law in BC sets standards for payment, compensation and working conditions in most workplaces. These standards promote open communication, fair treatment and work-life balance for employees. Topics will include:
Hiring practices
Hours of work & overtime
Statutory holidays
Taking time off
Quitting, getting fired or laid off
Getting paid for work
Unique industries
Register today to make yourself an Educated Employee!
If you're looking for work, visit APPLY.WORKBC.CA today to give your job search the WorkBC Advantage!