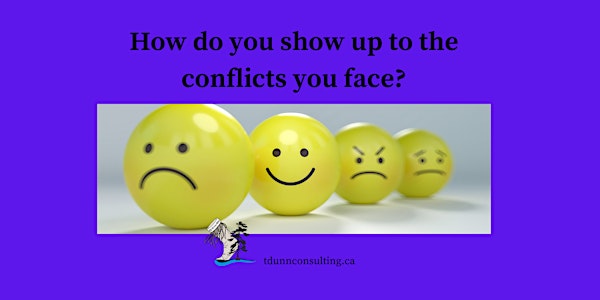 Knowing Your Personal Conflict Styles
How we interact in relationships we learned from others during our childhood. Things change so how we deal with people needs to change.
Refund Policy
Refunds up to 7 days before event
Eventbrite's fee is nonrefundable.
About this event
Knowing our personal traits/styles in our interactions with others is essential to our power to achieve our goals. We human beings are made of a genetic nature and ongoing influences. We develop as individuals, precious and unique persons. Getting to know yourself is an ongoing journey.
The benefit of knowing yourself in the context of conflicts, whether it be a minor disagreement or a life-changing issue, is that as you share who you are with others you will be a good advocate for your needs.
This workshop is designed for men between the ages of 30-50ish. You will have the opportunity to examine how you respond to different conflicts. There is no good or bad way. Nevertheless, successful outcomes in my approach are where people feel heard, understood, and solutions are mutually empowering toward a positive change.
During this workshop you will:
- Complete an internationally tested styles inventory Styles Matters by Ron Kraybill
- Explore options on how to self-soothe emotional responses
- Learn techniques to use your strengths and engage the other person
- Learn techniques to recognize and overcome barriers to a successful outcome
- Opportunity for 1:1 coaching
- Benefit from group discussion
The workshop involves introductions and some background information on Conflict Styles . The process involves increasing your understanding of your style (s) and the strengths and limitations of a particular approach. You can share if you wish, what you hope to understand as a participant in this workshop. You will complete the Conflict Styles Inventory.
The cost is $65
If you choose to go deeper into your results and how they can be applied coaching and group meetings can be arranged after you have completed the workshop