Description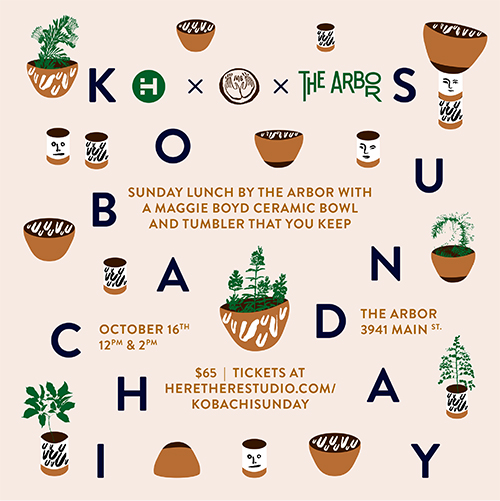 On October 16th, we're bringing back Kobachi Sunday in celebration of The Acorn's newest sister restaurant, The Arbor! Joining the festivities is our favourite ceramists and party queen, Maggie Boyd. Be some of the first to get a taste of chef Robert Clarke's vegetarian take on classic comfort in a Maggie Boyd ceramic bowl with drinks served in a signature tumbler. In classic Kobachi Sunday tradition, you'll be able to take the bowl and tumbler home with you after the meal! Maggie is lovingly making each bowl and tumbler especially for Kobachi Sunday so you won't want to miss the opportunity to get your hands on a set.
** No refunds on tickets purchased
*** Be the first to know about our upcoming events, sign up for our newsletter.