Description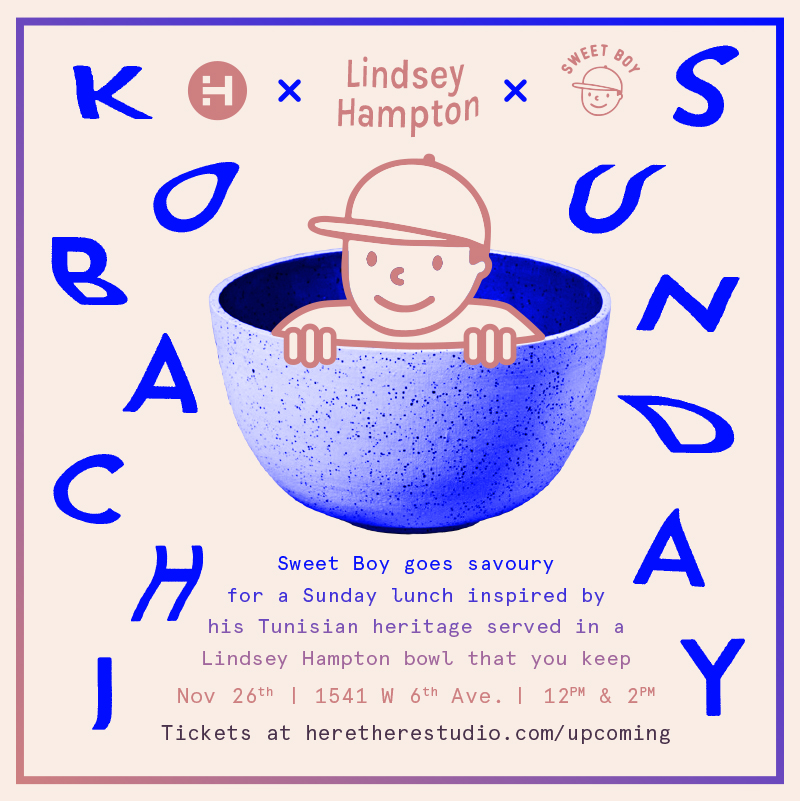 On November 26th, Kobachi Sunday is back! This time, we're teaming up with local ceramist Lindsey Hampton and chef Chams Sbouai of Sweet Boy.
While you may have seen Sweet Boy peddling around town with his infamous cream puff cart, he's taking the rare opportunity to go savoury with a lunch inspired by his Tunisian heritage. It's all served in a beautiful Lindsey Hampton ceramic bowl that you'll take home after your meal.
With Lindsey's ceramics found in shops all over North America, get your hands on one she's making exclusively for Kobachi Sunday!
Each ticket includes lunch by Chams Sbouai, a Lindsey Hampton bowl and of course, a Sweet Boy signature cream puff.
** Tickets are non-refundable, share them with your friends!