Kobèna Aquaa-Harrison "Golden Tale of Djungle Bouti: Sankofa Trilogy 1"
Description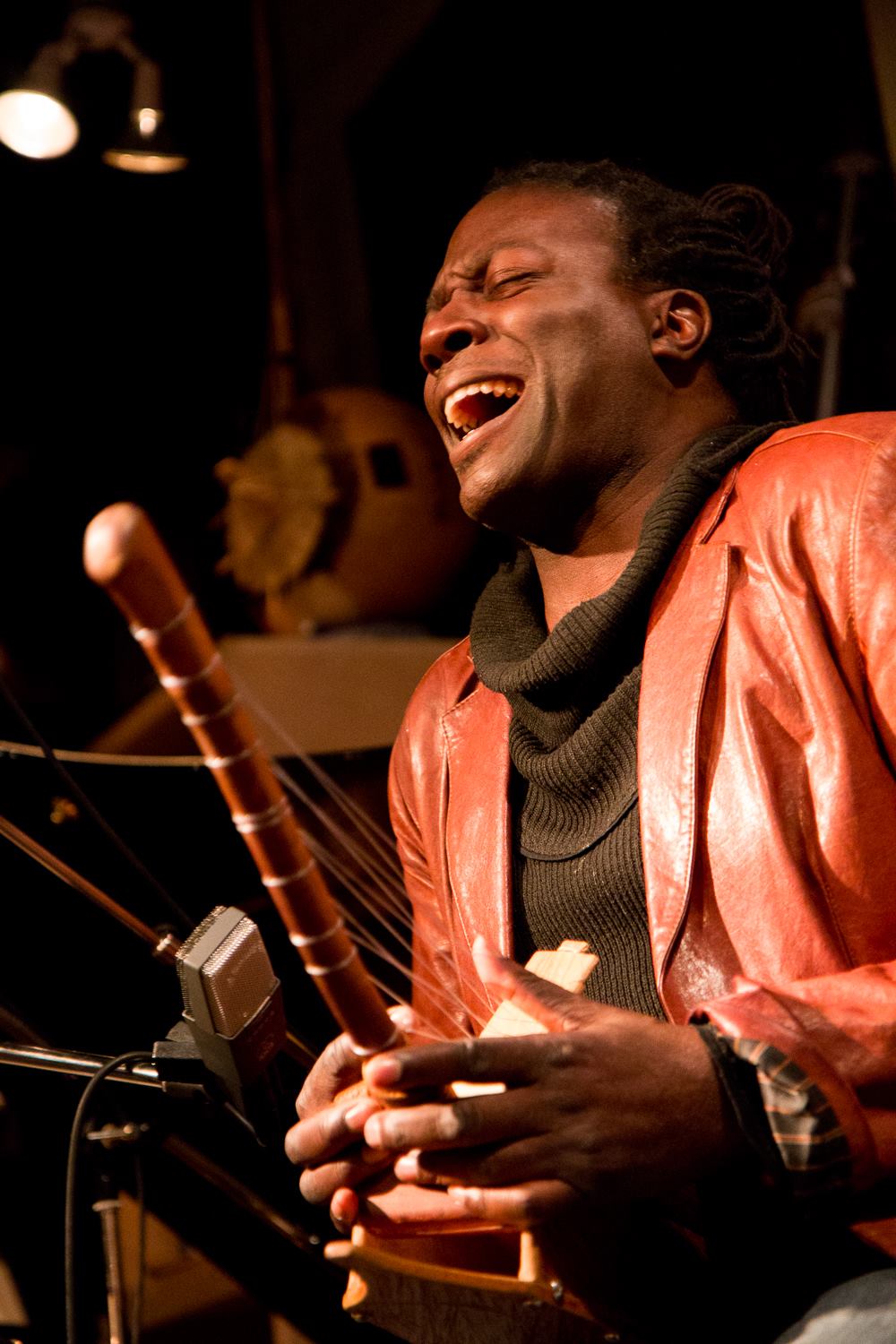 How does a Bermuda kid from Ghana... end up in Scarborough with his first business at age 10? - start playing rock guitar without lessons; design buildings in Malawi; sing for Prince Edward; host a prime-time radio show; build electric guitars in a former slave market; write over 1000 songs in various languages on a dozen instruments; and lead an enchated love life all before the age of 30? This is Kobèna Aquaa-Harrison's, true-life, "Golden Tale of Djungle Bouti" (GTJB), a journey told through absolutely unique music, and hilariously engaging conversation.

Kobèna Aquaa-Harrison is a DORA Award-winning multi-instrumentalist and performing artist, founder/ co­founder/ President/ Artistic Director of several major Toronto festivals. His awards and nominations span diverse work in music, theatre, film, dance, TV, media and community contribution.

The Toronto Arts Council, Ontario Arts Council and Canada Council for the Arts have each supported various workshop presentations including a show on Ward's Island, Toronto, which featured Djungle Bouti Orchestra, COBA dancers and Alasane Fall's Senegalese sabar drum ensemble, and lead to Kobe's creation of Michèzo! International Festival.
Kobe has a "quantum Afrofuturist agenda", also supported by a Chalmers Fellowship Award in 2015. "Sankofa" (Akan: go back and fetch it) launches the 3rd volume of this 'trilogy within a trilogy', as he prepares to document the retracing the Atlantic Slavery Route from Ghana throughout the Caribbean via cargo ship and boat.
His
to-the-minute tale is full of brutal irony and begs the questions, "Where is home?" and "Who are you?" in his endless transformation.
No one leaves with a dry eye or straight face for one reason or another - and that's a very good thing.
"One of the most talented artists I know of in this city." Avi Lewis, CBC
"One of my favorite guitarists. You can never predict what's going to happen in a Kobena concert, but for certain, it's going to be live and it's going to be fun." Andrew Craig, Producer, performer
"Kobe IS an idea." Guido Luciani, producer Rosnick MacKinnon Webster
"To some degree the presence of African music owes a great deal to his efforts as radio host producer and performer." The Canada Council for the Arts