Description
Kombucha is an amazing ancient drink that is low in sugar, rich in organic acids & gut healthy priobiotics, fizzy and delicious! Kombucha's popularity as a healthy alternative to sodas has been exploding recently.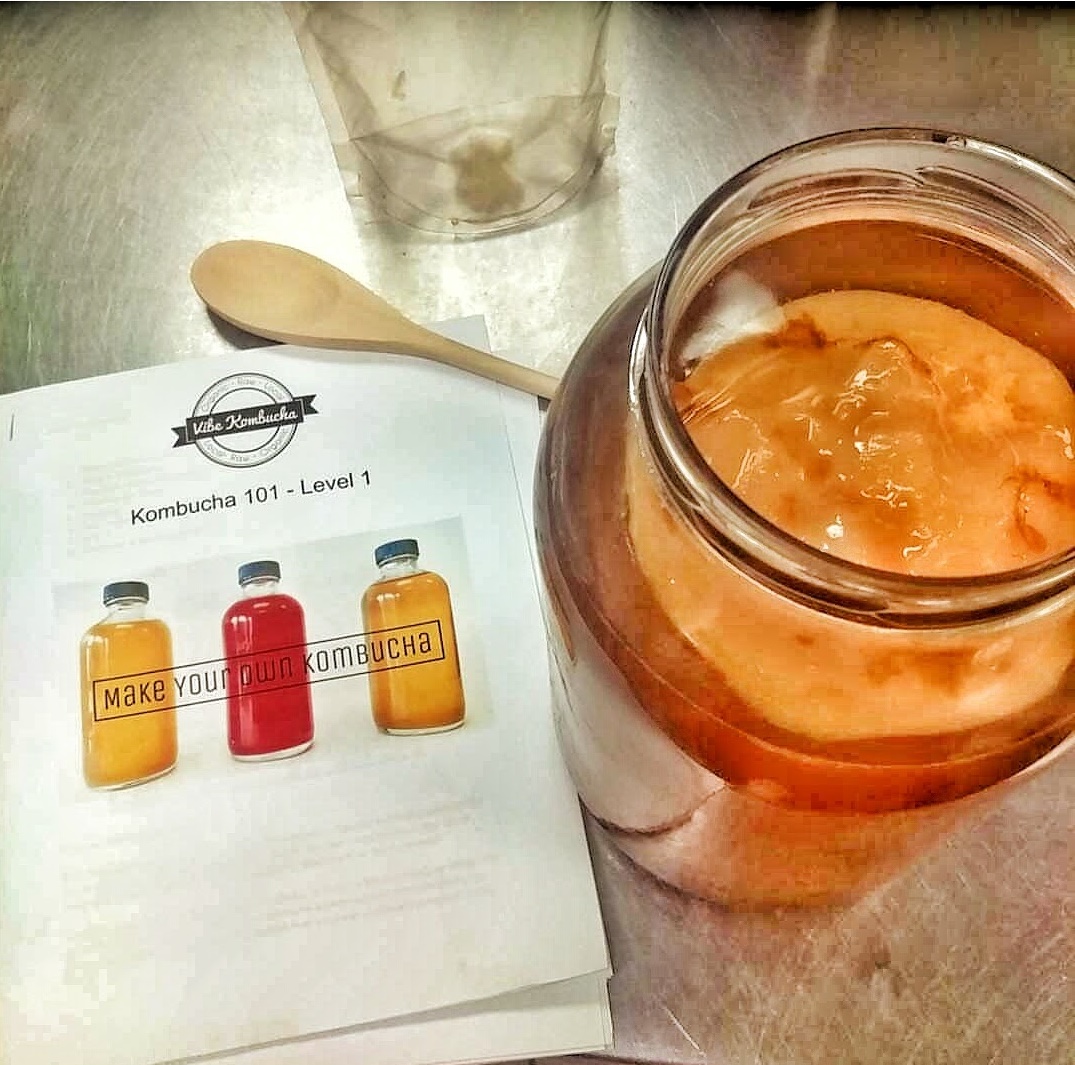 Kombucha 101 is the first in our seminar series and is an excellent introduction into the history, benefits & science behind kombucha home-brewing. First time or novice brewers, as well as those who want to refresh or refine their skills will benefit from this seminar. Maybe you've tried brewing before and just have questions... sign up!
You will be taken on a detailed, step-by-step walk-through of the entire home-brewing process:
Class covers:
History
How it Works
Supplies
Brewing
Bottling
Flavouring
Q & A
Everyone attending a class will go home with their very own Scoby, so they can start brewing right away! You'll also get to sample some 'buch and receive 20% off our Kombucha Kits & craft brewed organic kombucha.