Description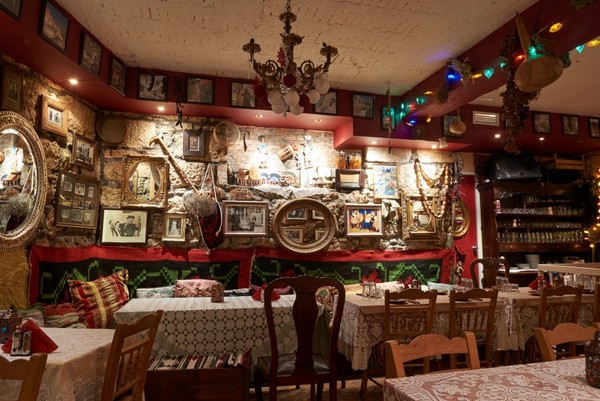 "Koutouki", Definition: a cozy greek casual hang-out taverna
Throughout Greece, there's a koutouki, down the dark alley, turn left...no...was a right turn at the next intersection? It's those casual tavernas only the locals know..away from thedin of tourists serving up local and regional fare with "meraki" at a decent price.
Join me on Sunday, October 16th at St. Lawrence Market Kitchen with a menu inspired by the Koutouki with some Kalofagas twists.
MENU
Appetizers:
Drunken Greek Sausages in Mavrodaphne Wine
Spanakopita made with homemade phyllo
Gigantes (beans) with tomato, onions, Montreal Smoked Meat
Bobota (Greek corn bread)
1st Course: Avgolemono (egg/lemon) Soup with Chicken Dumplings
2nd Course: Pastitsio (Pasta, Meat sauce, creamy Bechamel, Kefalotyri Cheese)
Main Course: Braised Beef Cheeks, Creamy Mashed Potatoes, Leek
Dessert: Apple Pie (Milopita) with Burnt Cream (Kazan Dibi) Ice Cream
Wines will be selected and poured Chris Dedes of Majestic Wines & Spirits
All dishes prepared with Cretan Olive oil (and other specialty products) from Nisos Importing
*Menu subject to change
**You must email me at truenorth67@gmail.com with the names of the people in your party to be seated together
***Tickets for full dinner plus wine-pairings for the entire meal is $.90.00 (plus handling fee)
****No refunds for cancellations made after October 8th 2017. Tickets are, however, transferable to another person after that date.