KT Connects: Knowledge Translation Webinar Series - Linda Li
Description

The Michael Smith Foundation of Health Research and Arthritis Research Canada have partnered to co-develop and host a series of monthly expert-led, beginner-level KT training webinars with the goal of developing a sustainable resource for researchers and trainees to learn knowledge and skills that will enable them to develop KT practice in their work.
---
Title:

How to write a knowledge translation grant
Speaker: Linda Li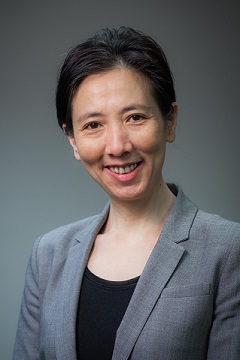 Dr. Linda Li is Professor, Department of Physical Therapy at the University of British Columbia, Harold Robinson/Arthritis Society Chair in Arthritic Diseases, and Canada Research Chair in Patient-oriented Knowledge Translation at the Department of Physical Therapy, University of British Columbia. She is also a Senior Scientist at Arthritis Research Canada. Linda's work focuses in two areas related to improving research uptake in arthritis management: 1) understanding the help-seeking experiences of people with arthritis, and 2) evaluating models of care. She also collaborates with digital media experts to develop and evaluate online tools, such as decision aids for promoting shared-decision making and interactive programs for coaching people to be physically active.