Join us for a Kundalini & Art Retreat at the farm. Where a meditation, a gentle and slow yoga practice and art creation in silence await.
About this Event
Renouer avec la Nature et ta Nature véritable /
Reconnect with Nature & your true nature
Vous ressentez le besoin de vous déposer, de vous détendre et de refaire le plein d'Énergie ?
Vous ressentez le besoin de vous reconnecter et ne faire qu'un avec la nature ?
Vous aimeriez retrouver votre coeur d'enfant et juste ÊTRE dans le moment et de retrouver votre spontanéité de créer juste pour le plaisir sans attentes, sans soucis de perfection, sans jugement. Cette retraite vous fera le plus grand bien.
*********************
Your body is craving to lay down, loosen & recharge your energy?
Your body needs to reconnect et become one again with Nature?
You would like to tap into your inner child and just BE in the moment, rediscover your spontaneous creative self with zero expectations and judgement ~ letting go of perfection ?
This retreat is what your soul needs!
____________________________
Join us for a bilingual retreat
____________________________
2 pm - Introduction Circle & Meditation
2:30 pm - Kundalini yoga practice & accoustics
3:30 pm - Bathroom break
3:45 pm - Art in Nature invitation ~ in Silence
There will be a series of invitations where we will connect with our inner child, take a guided meditative walk and then let our creative soul & hands guide us in our art creation.
4:45 pm - Sharing circle & closing
*Warm drinks & seasonal snacks will be served*
********************
14 h - Cercle d'introduction & méditation
14 h 30 - Yoga de la pleine conscience & accoustiques
15 h 30 - Pause toilette
15 h 45 - Invitation d'art en nature ~ en silence
Il aura une série d'invitation où nous irons écouter notre coeur d'enfant, prendrons une marche médiative et ensuite laissera notre âme & nos mains créative guidez nos création d'art.
16 h 45 - Cercle de partager & fermeture
*breuvages chaud & collations saisonnière seront servies*
More info : Kundalini & Art Retreat
THE HEALING CIRCLE FARM PRESENTS: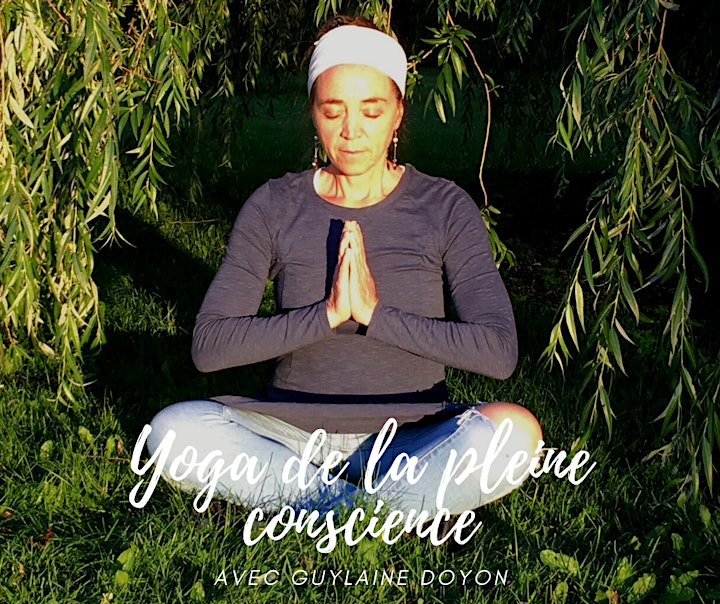 Guylaine Doyon
Depuis plusieurs années la vie m'a fait découvrir des outils qui favorisent l'apaisement du mental, exercer le corps et retrouver mon essence véritable. 
Il est essentiel pour moi d'inclure ces outils dans ma pratique journalière afin de retrouver et de maintenir une PAIX INTÉRIEUR dans ces temps mouvementés.