Event Information
Refund Policy
Contact the organizer to request a refund.
Eventbrite's fee is nonrefundable.
Join us for a journey of self-inquiry through a Kundalini Yoga Practice followed by a Healing Breathwork Session
About this Event
ASK YOURSELF....
Have you been feeling called to turn inward?
Do you find yourself reflecting on the last 10 months wondering what it all means and how you should move forward?
Are you curious what 2021 will bring?
Has your intuition been speaking to you but you are afraid to follow its nudges and are looking for that extra push and support?
As we move into 2021, we want to offer you something that gets you out of your normal routine, to look back on the last year, and get curious what the future might hold.
The first session on January 17 will ask that you go inward to reflect back a little on 2020, and then to take your thoughts and energy forward for what you want 2021 to bring.
The second session on February 11 enables us to connect to the power of the New Moon. The New Moon marks the start of a new lunar phase. It is a time to harness the energy of the moon and think about new beginnings. What do you want to manifest, what are the goals you want to achieve. To think back on where things may not have gone exactly right in the last cycle and start fresh.
THIS WORKSHOP IS FOR YOU:
"We seek outside the wonders we carry inside us." ~ Rumi
Kundalini yoga and Breathwork shine a light on our darkness. We bring our inner world, our Soul, into focus. The practices will draw you into an introspective space, an opportunity to listen your Soul's whispers. We centre ourselves, carving out our inner compass and outer direction for winter. Kundalini yoga and breathwork are a great combination to activate that energy inside, to speak with your soul and connect with your breath.
STRUCTURE OF THE EVENING:
Kundalini Yoga experience
Journalling for the soul
Breathwork 101
Healing Breathwork experience
*Subject to change slightly but Kundalini Yoga and Breathwork will be the core of the evening
This workshop will be done online through Zoom. Once registered you will receive clear instructions for preparing for the evening and setting up your sacred space at home.
WHAT IS KUNDALINI YOGA?
Kundalini yoga derives from kundalini, the energy that lies dormant at the base of the spine until it is activated (as by the practice of yoga) and channeled upward through the chakras in the process of spiritual perfection. It is often associated with the power of the divine feminine. Kundalini yoga is a fun, quirky, spiritual practice focused on awakening kundalini energy through regular practice of mantra, tantra, yantra, yoga, or meditation.
In this session you can expect some vigorous movements timed with your breath. We may get a bit sweaty and push our comfort zone in this short and sweet practice.
WHAT IS BREATHWORK?
Soul work - that's what it is. Have you ever met your soul? Like really met your soul? Like connected on such a deep level it was like your soul was speaking to you all the things you've been waiting and wanting to hear but have been too afraid to face or deal with? Sharing all sorts of beautiful magical messages to nudge you into the direction you're truly supposed to be on.
The type of breathwork you will be doing in this workshop is an active breathing meditation that helps you open your heart, get out of your mind and into your body to really connect with your soul. And if you haven't met your soul yet - well get ready - because you're about to! Your breath is your biggest ally to help you move from the mind and into the body. To go deep. Through the guidance of your breath you are able to move into a place where you can access a deeper level of self, allowing you to tap further into your intuition, to release, create space, and seek answers. And if you haven't figured this out yet (which is totally OK), the answers you are seeking are within YOU!
Worried the old monkey brain might get in the way….Even the most hectic and active minds are able to surrender and move into peacefulness, using only the power of their breath.
Your breath is in you to guide you - what are you looking for?
BENEFITS OF BREATHWORK:
SOUL - Let's get talking. Like really deep, delicious conversations.
CLEAR stuck energy (emotional, physical, mental + spiritual) - we hold so much inside - some of which we are aware of, and some of which we aren't - let's break it up so we can move it out! Loosen things up!
RELEASE what you may be holding on to - just let it go!
CALM your nervous system by moving more into the rest and digest mode.
REDUCE stress & anxiety - need we say more.
CREATE space for personal transformation and growth so you can make 2021 your best year yet!
IMPROVE clarity & focus so you can put your energy where it matters most.
RELEASE toxins & boost immunity - goodness we need that now, are we right?
FEEL calm, relaxed & restored
ABOUT SHANNON FRAME (from The Collective Alchemy)
Shannon is a Breathwork Facilitator and Money Coach. She is passionate about personal growth, mindset, emotional intelligence and making an impact on those around us - all while having fun and not taking things too seriously). She combines her 10+ years of experience working in the education, leadership and professional/personal development sectors with her breathwork and money coaching training to hold space for those looking to go deeper under the surface to release, let go, create space and seek answers from within. She strongly believes we all have it within us to achieve and build the life we desire as long as we are willing to go within to dissolve layers and see what that vision truly is - taping into our authentic power. She is the founder of The Collective Alchemy which aims at building a community with those that share her same vision for life. She is also the co-founder of the event UNLEASH, which is aimed at helping people declutter both physical and mental clutter to achieve the life they want to live. @thecollectivealchemy
ABOUT SARAH HARVIE
As a lifelong adventurer, Sarah Harvie has been leading people on their inner and outer journeys internationally for over fifteen years. Seeking the road less travelled, Sarah has discovered great healing and wisdom from extended journeys through the wilderness and from her own deep inner practices of yoga and meditation. As she continues on her path of healing and awakening, she shares her practice with others through a variety of healing modalities that have proven to be instrumental to her own path: CranioSacral & Massage Therapy, Yoga Asana & Nidra, and Wilderness Yoga Retreats across the globe.
Photo credit: Adam Oehlers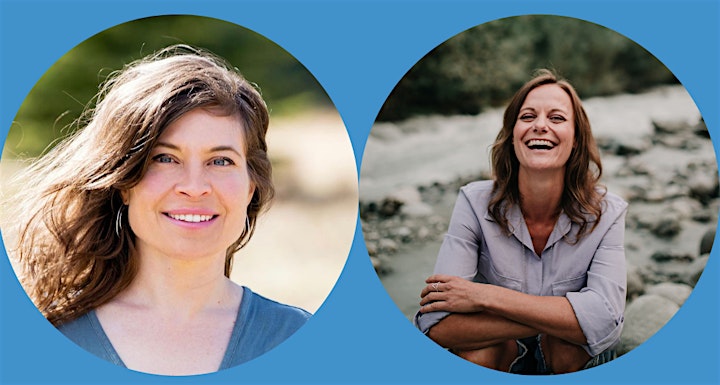 Date and Time
Location
Refund Policy
Contact the organizer to request a refund.
Eventbrite's fee is nonrefundable.