Description
JOIN THE 10TH ANNUAL KW CLEANSE
The KW Cleanse is an annual challenge that promotes clean living and strives to build awareness about the power of food and lifestyle, with an emphasis on environmental toxins and their implications on our health, strategies to reduce our toxin exposure, and information on healthy eating and living.
For full details visit www.KWCleanse.com


KICK-OFF EVENT – APRIL 24TH AT 3PM - 7PM
3pm - 6pm Health EXPO, Meet KW's Top Health-Focused Businesses – Meet and mingle with your local businesses. Enjoy cleanse-exclusive promotions to support your journey to better health.
6pm - 7pm Celebrity Guest Speaker, Dr. Sachin Petal – Dr. Petal will be speaking on THE DOCTOR OF THE FUTURE. The doctor of the future is YOU! He will be discussing how YOU are the biggest hero in your wellness journey. Your interest and investment in physical and emotional health, in diet and nutrition, and in the cause and prevention of disease will be the biggest influence on your health. Learn how the practice of cleansing is an effective strategy for optimal health and longevity.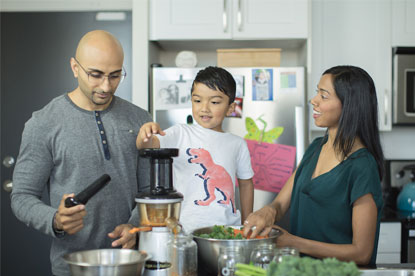 Delicious Cleanse Focused Food Available – Our amazing food-focused sponsors will be serving light dinner and snacks for purchase $2 – $10 items. Come straight from work and enjoy amazing food options. Bring cash!
Door Prizes – Win amazing door prizes generously donated by all our sponsors!


CLEANSE CHALLENGE – MAY 1st - MAY 10th
During the 10 day clean eating & livng challenge you will be enjoying an abundance of tasty, plant-based meals every day, without dehydrating yourself, and without depriving your body of significant nutrients. It's safe and effective!
Complete cleanse support, including:
• Abundance whole food meal plan & delicious recipes
• Option to purchase a cleanse kit at to super charge your organs
• Daily motivational email and cleanse tips
• Special promotions from KW's top health focused businesses
• Access to yoga classes, seminars and special events
YOUR TICKET GETS YOU:
Entry into the Kick-Off Event April 24th Kitchener City Hall – Please print off your ticket and show it at the door.
The Complete Cleanse Support Package – The package will be emailed out to you on April 25th following the Kick-Off event. If you don't have an email address, you can call True Wellness 519-745-1600 to arrange for a printed copy of the package and to register for the event.

Cleanse Exclusive Offers -– All sponsors are generously giving special offers and promotions to cleanse participants. These promotions will be announced at the Kick-Off event, posted on our webpage and emailed out during the cleanse challenge.
Looking forward to having you at the 10th Annual KW Cleanse!
The Doctor's at True Wellness
Dr. K, Dr. Jen & Dr. Ben