About this Event
June is Filipino Heritage Month in Canada! Throughout the month, Cambio & Co. is hosting Kwentuhan With Cambio, a series of intimate conversations over (virtual) drinks about Filipino fashion, beauty, and culture from designers, brands, and leaders in our community.
Kwentuhan is a Filipino word meaning 'to tell stories' or 'to have a conversation'. This is part of our expanded mission to create livelihood for Filipino artisans and empower Filipinos in the diaspora to reconnect with our heritage. Learn more at www.shopcambio.co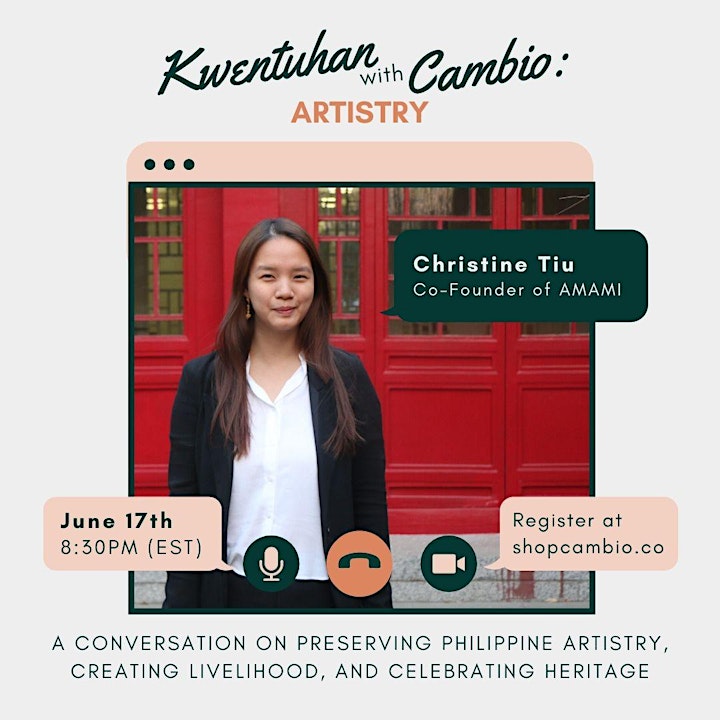 Why is it important to preserve Filipino craftsmanship?
What do we gain by preserving centuries-old traditions and art forms, and what could we lose if we don't fight for them?
These are some of the questions our co-founders Gelaine Santiago and Jerome Gagnon-Voyer will be discussing alongside AMAMI's Christine Tiu. Christine will share AMAMI's story of working alongside Filipino plateros (silversmiths) to preserve the pre-colonial craft of gold filigree and how AMAMI blends tradition with modernity to create something that's uniquely ours.
About Christine Tiu
Christine Tiu is the co-founder of AMAMI, a social enterprise which aims to revive endangered Philippine jewelry traditions while providing sustainable livelihood and empowering Filipino artisans. She is passionate about social justice, entrepreneurship and women's rights.
Born and raised in Manila, Christine spent several weekends volunteering for marginalized groups - from orphaned and chronically ill children, prisoners, indigenous groups, survivors of sexual abuse, and the urban poor. At age 16, she was elected as the Youth Council Chairperson at her local government. Her exposure to various social realities at a young age moved her to co-found the first campus chapter of Habitat for Humanity Philippines, as well as an award-winning social enterprise providing alternative livelihood for women in fishing communities through fashion. Christine has worked for both for-profit and non-profit organizations such as Mondelēz, CNN, Ashoka, the International Federation of the Red Cross and Red Crescent Societies (IFRC) and the United Nations Development Programme (UNDP).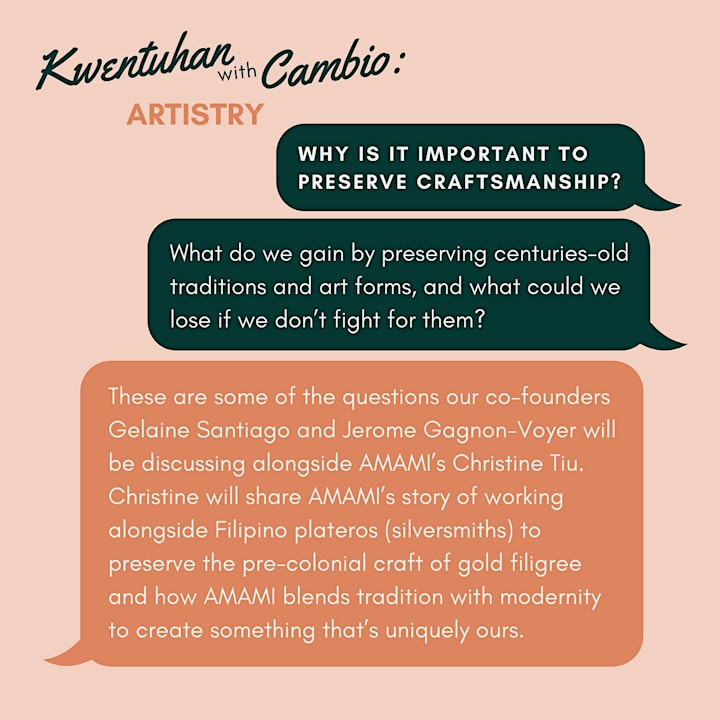 What To Expect:
An inspirational talk and mini-presentation by Christine Tiu about her journey and work with AMAMI.
Followed by a loosely moderated Q&A touching on themes of Filpino craftsmanship, creating artisan livelihood, and celebrating heritage.
Interactive audience Q&A where we get to hear from you and your experiences.
Questions from the audience.
Close out.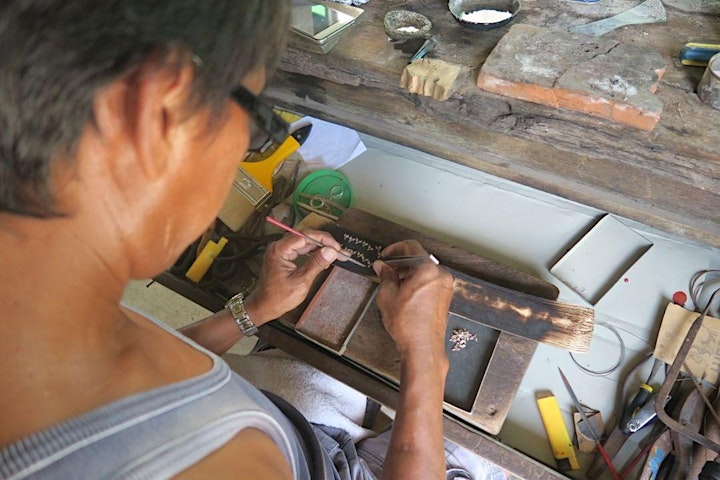 Other Events In Our Kwentuhan Series: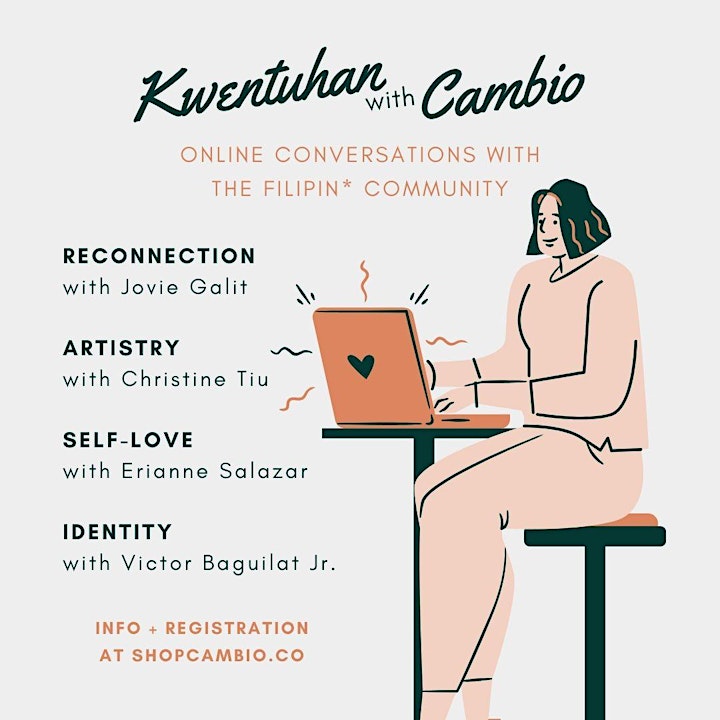 Registration and additional details will be dropping soon! Subscribe to our email newsletter and follow us on Instagram to be informed.
Currently open:
Register for our conversation on SELF-LOVE with self-empowerment advocate, model, and creator of Pretty Positive, Erianne Salazar. Register here.
Register for our conversation on RECONNECTION with Pinay Collection's Jovie Galit. Click here.
Additional Details:
This event will be taking place over Zoom. You'll receive the link a few days before the event.
We will record the event. If you're not able to attend the talk, register to get access to the recording. We'll release the recording and also will be publishing a story on our blog.
If you have questions, contact us at hello@shopcambio.co