KWS Montréal Enregistrement | Registration (Tickets)
Location
CONCORDIA University (EV Building)
1515 Sainte Catherine west
Montreal, Quebec H3G 2W1
Canada
Description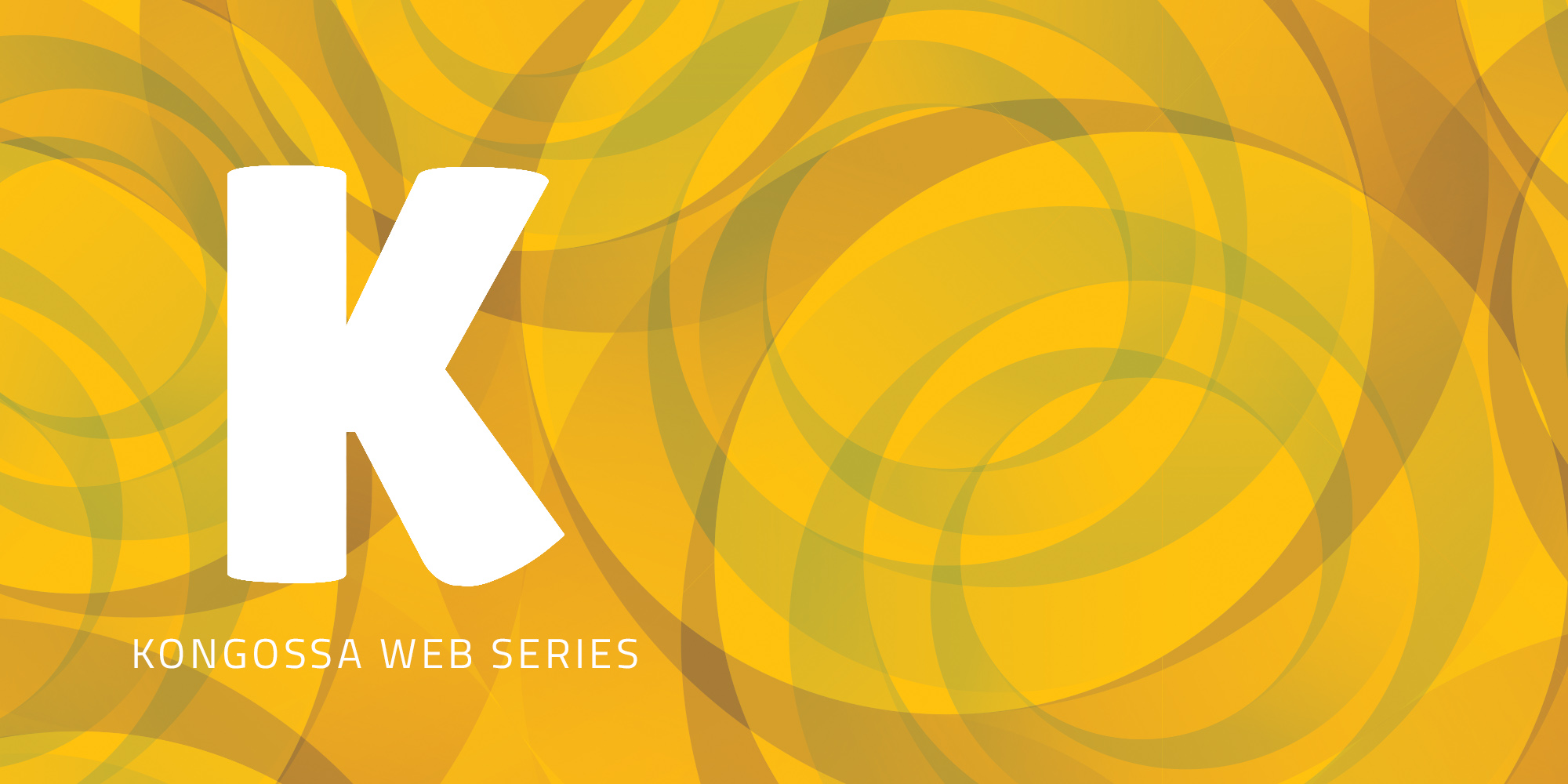 KWS Montreal is a conference which takes a look at the role of technology in a social and
economical context. KWS thoroughly questions the impact of recent technological changes on
professional success, social cohesion and the promotion of activities from the members of the
community.
For 7 hours the participants will benefit from: the experience of renowned guests, the expertise of
consultants in digital marketing, from the field experience of finance and recruitment professionals
and from international cooperation. KWS presents a variety of different experiences through
workshops, conferences, interactive expositions, panels of discussion and a competition for
entrepreneur projects.
This event is organized with the support of : US Consulate in Montréal, Concordia University, Microsoft, Founder Fuel, Real Ventures, Startup Canada, District 3 and Novotel.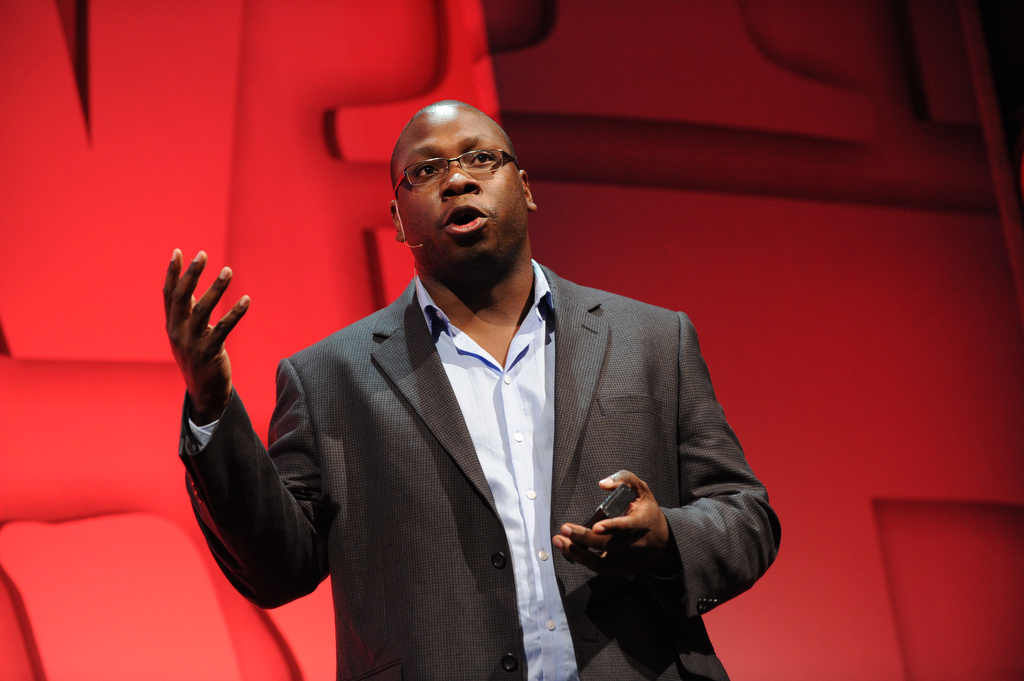 Friday, September 20th
Cocktail party - Conférence
05:00 PM - 07:00 PM
L'ouverture des KWS Montréal aura lieu à la Maison du développement durable à Montréal.
50, Sainte-Catherine Ouest
Montréal, QC, H2X 3V4
Le programme prévoit notamment un cocktail réseautage et une conférence animée par:
M. Alain Douyon, Senior Director, Global Business Development at CGI
Conférence : Montréal Ville Technologique
Saturday, september 21st
8H30 - 9H05 - Enregistrement et ouverture / Registration
L'enregistrement se fera au sein du EV Building de l'université Concordia (1515 rue Sainte Cathérine Ouest)
09H05 - 09H15
Mot de Bienvenue
09H20 - 09H45 - Conférence
L'utilisation des moteurs de recherches et des réseaux sociaux pour faciliter l'impact positif des technologies - Franck NLEMBA
Des millions d'internautes utilisent les moteurs de recherche pour trouver des informations. Chaque requête ou recherche a une valeur de $0.50. Comment améliorer notre connaissance des besoins des internautes pour des projets utiles et rentables?
9H45 - 10H05
Leveraging Technology for the Afro Ethnic food industry
Jean-GabrielJemea Kuoh - General Manager Dalekh
10H05 - 10H25
Microsoft Imagine Cup & How Microsoft can help Startups in Montréal
Rami Sayar - Microsoft Canada
L'Imagine Cup de Microsoft est la plus prestigieuse des compétitions technologiques pour étudiant. Des étudiants du Monde entier se réunissent et partagent leurs compétences et leur passion pour la technologie afin de réaliser des projets au service de grandes causes.

The Microsoft Imagine Cup is the world's premier student technology competition. We invite all eligible students to use their imagination and passion to create a technology solution in one of our competitions and challenges.
Over the past ten years, more than 1.65 million students from more than 190 countries have participated in the Imagine Cup. When you join the Imagine Cup community, you'll connect with other whip-smart creatives from all over the world to share ideas, have fun, and be there when the next big thing is unveiled.
10H25 - 10H50
Comment Identifier les leaders d'opinion et bâtir sa communauté en ligne
Jean-Louis Ntang - Content Strategist, CEO DOTS LABS
How do you convert customers into community members? How do you transform your brand from a mere product into a lifestyle guru? This workshop will help any startup, marketing professional or enthusiast
create and manage a community around its product/services. It will give you the tools you need to recruit your target audience to endorse and market your products. Simply put, you will learn how to engineer a
community of brand evangelists.
10H50 - 11H05 PAUSE CAFE
11H05 - 11H35
FINANCE : ZAFEN en Pratique
Katleen Felix and Deborah Cherenfant
Zafèn est une source de financement pour de jeunes entreprises haïtiennes et pour des projets à caractère social qui ne remplissent pas les conditions d'admissibilité aux prêts bancaires conventionnels. Ces entreprises ne pourraient autrement avoir accès à du capital. Depuis sa création Zafèn a levé plus de $1.6 million pour 300 entrepreneurs. Katleen Felix donnera quelques réponses qui justifient un tel succès.
11H35 - 11H55
TI et l'éducation en Afrique
Karl Miville de Chêne - EMBA, VP at CCA
Monsieur Karl Miville-de Chêne travaille sur la scène internationale depuis 1984. Il se dédie depuis vingt-trois ans à la promotion des exportations, la gestion d'association et au développement du métier de négociant. Il est un formateur et un conseiller reconnu au Canada, en Amérique latine et en Afrique quant à la gestion d'associations, la planification stratégique, le marketing international, le financement des opérations, l'analyse en gestion des risques, la gestion d'associations de promotion de commerce et des exportations. Monsieur Miville-de Chêne a développé plusieurs programmes de formation (publique, privé et universitaire) sur ces sujets et a formé de nombreux formateurs issus d'organismes de promotion des exportations et des institutions d'enseignement. Il enseigne dans divers collèges et universités du Canada et de l'étranger.
11H55 - 12H20
Le Personal Branding plus important que jamais
Frederic Harper - Mozilla
Personal branding, more important than ever
You may think that personal branding is not for you? Why would you care about your own branding, you aren't an actor nor the singer of an international rock band, no? In those days where everyone has the power to stand out more easily, share more quickly, and grow their network like never before, it's more important than ever to think about yourself as a brand. Of course, it's not about going as far as your favorite soft drink brand, but we'll explore together the what, why, who, and how of personal branding.
Le personal branding, plus important que jamais
Vous pensez peut-être que le personal branding n'est pas pour vous? Pourquoi devriez-vous vous souciez de votre propre branding, vous n'êtes pas un acteur et encore moins le chanteur d'un groupe rock international, non? En ces jours où tout le monde a le pouvoir de sortir du lot plus facilement, de partager plus rapidement et de faire grandir son réseau comme jamais, il est plus important que jamais de penser à vous, en tant que marque. Bien sûr, le but n'est pas d'aller aussi loin que votre marque de boisson gazeuse préférée, mais nous explorerons ensemble le quoi, pourquoi, qui et comment (what, why, who & how) du personal branding.
12H15 - 13H00 Pause / Breack
Microsoft Canada - Booth Presentation for Students and Startups

13H05 - 13H30
Impact positif des technologies dans la coopération scientifique Internationale -
Laurent Elder - CRDI
Laurent Elder dirige le programme Information et réseaux du CRDI, qui cherche à approfondir la compréhension que l'on a de l'utilisation qui peut être faite des réseaux d'information pour favoriser l'émergence de sociétés de l'information ouvertes, solidaires et respectueuses des droits dans les pays du Sud.

13H35 - 14H00 :
Leveraging Technology to Transform Healthcare
Shivani Goyal - Researcher Human Factors, Toronto U.
Shivani Goyal is a Clinical Engineering PhD research fellow from the Institute of Biomaterials and Biomedical Engineering at the University of Toronto, conducting her research at the Centre for Global eHealth Innovation. Shivani is driven by the overwhelming prevalence of chronic disease and the need to improve the quality of health care delivery by maximizing the effectiveness of health interventions. Her research interests are in the realm of behavior change, chronic disease management, and communication technologies. Specifically, her current research consists of the development and evaluation of a mobile application for the self-management of type 2 diabetes.
14H00 - 14H20
Résultat de la Compétition des entreprises en démarrage - Présentation publique
(En collaboration avec Founder Fuel)
The goal of this contest is to reward the Tech project which will have the biggest positive social impact. We aim to push entrepreneurs to test out their ideas in front of crowd which could be the target population of the project in order to improve it.
The winning project will be the one that obtains the most votes and is acclaimed by the public. This project will have the possibility to meet with investors during the DEMO DAY of Founderfuel (reserved for the 1st place winner).

14H25 - 15H05 :
L'influence des technologies sur la détection des talents
Nathalie Carrenard - BNC & Sebastien Savard - GMCR Canada
La guerre des talents est lancée sur le marché mondial. La pénurie de main d'œuvre amène les entreprises à se disputer les meilleur candidats. L'arme fatale pour gagner cette guerre; la technologie au service du recrutement! Pour les professionnels du recrutement qui maitrisent cette technologie, aucun candidat ne peut leur échapper.
Lors de ce panel d'experts vous pourrez entendre deux spécialistes de la détection de talents expliquer comment ils parviennent à retracer les meilleurs candidats, comment ils scrutent votre passé et comment la technologie leur permet de vous évaluer.
Cas réels, anecdotes et situations concrètes afin de bien comprendre ce qu'est devenuela prospection de talents. Entrez dans la peau d'un recruteur afin de mieux vous préparer comme candidat, comme étudiant ou comme entrepreneur sur un marché des plus compétitif. Gestion de candidature efficace, gestion d'image professionnelle, comment attirer les recruteurs, gestion des réseaux sociaux, les sujets les plus actuels du recrutement seront abordés. Préparez-vous à entrer dans le monde féroce de la guerre des talents!
15H10 - 15H40 : Growth Opportunity in an African Market - Changing Nations with Data
Jonathan Gosier, Tech Entrepreneur, Designer, Activist
Jon Gosier is a globally recognized software developer, designer and activist. He is the CEO of D8A a design agency and innovation firm that helps corporations and governments deploy data visualization and civic technology projects around the globe.
He is also the founder or co-founder of several global initiatives including AfriLabs, Appfrica, Abayima, Hive Colab, MetaLayer and Apps4Africa and has held a Executive leadership roles at others including Ushahidi and QuestionBox. Read More about Jon http://en.wikipedia.org/wiki/Jonathan_Gosier
15H45 - 16h00
Remerciements et Mot de Clôture

16H00 - 16H30 :
Cocktail, Verre d'amitié et Animations
Image credit : JERRY DYI, SARAH MK