About this Event
You deserve to be in good health! Join La Bella Vita Wellness in Edmonton, Alberta as we create a weekday bootcamp which will be taking place everyday Monday through Friday. It starts on June 15th, 2020 and runs until July 15th, 2020.
Join us at the Alfred H. Savage Centre on Fox Drive, right off the Whitemud. We have a huge grassy space to work out on, trails through the Edmonton River Valley to run on and a killer set of stairs!
This is set up for people of all fitness levels. Beginners, Intermediate or Advanced Athletes welcome! We will help you get in shape with a work out plan that is right for you!
When you buy all 20 Sessions for $200, you will receive a FREE Coaching Plan (Valued at $200), a FREE Custom Nutrition Plan(Valued at $100) and can attend every Session at a discounted rate.
You can buy 10 Sessions for $150. You can choose the days you attend.
Drop in Session price is $20.
The person who shows the most improvement will be eligible to win our Grand Prize - A Fun Fitness Pack(Valued at $500). It will be custom to your Fitness needs and levels.
If you want to join with a friend, you pay half price!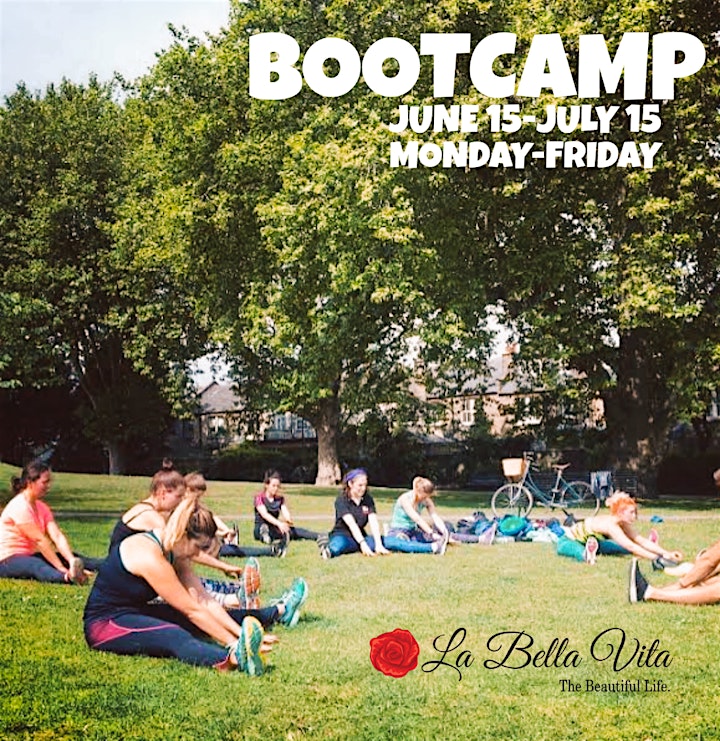 We would love if we can help you with your fitness, to get yourself in shape.
If you have any questions, please send us an email info@labellavita.co
A beautiful life is yours for the making.