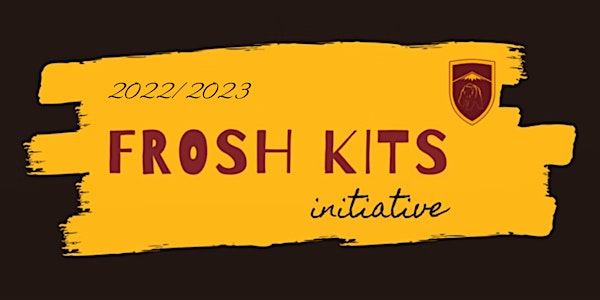 Lab coats, Goggles, Calculators, and Eng Paper at 20% discount from EngSoc
Frosh kits is an initiative taken by the EngSoc to help the incoming engineering students. Open to upper yr students at a later date.
Refund Policy
Contact the organizer to request a refund.
Eventbrite's fee is nonrefundable.
About this event
What are frosh kits?
Frosh kits is an initiative taken by the Engineering Society to help the incoming engineering students purchase engineering specific essential items at a 20% reduced price. This initiative aims to subsidize a portion of the cost of lab coats, lab goggles, calculators, and engineering paper.
Do I have to purchase all the items in the kit?
Not necessarily! You can customize your own kit based on your needs. Lab coats and safety goggles are mandatory in safety labs. For further information on calculators please check the school of engineering (SOE) approved calculators in the link below.
https://engineering.ok.ubc.ca/student-resources/
Why do I require these items?
In your first year, APSC 182 and 183 require you to buy lab coats and goggles for safety in labs on campus. These items will aid you throughout your undergraduate degree in all the courses which have the lab components in them. As mentioned above there are only two calculators approved by the SOE that you can use during the exams.
How long will I be able to purchase these kits?
The Frosh kits are limited and will be sold on a first come first serve basis. The sale ends on the 30th of September, 2022 at 11:59 PM PST while quantities last.
How and when will I be able to receive my items?
After your purchase, you will be reached out by email with all the pick up details following the covid safety procedure. You will receive these items in the second week of school before your labs start. Your eligibility will be confirmed during your pickup. If you're not able to pick up your items, we can keep it for you until you can. There will be no refunds or exchanges.
I have more questions! How can I contact Engsoc?
Please feel free to email your concerns at finance@ubcoengineers.com.
Please find an infographic about this event below.
Unisex lab coat size chart presented below:
(Please choose your lab coat size referring to this chart as lab coats are non exchangeable after the sale.)
All those who purchase a frosh kit, place the EngSoc post on their Instagram story and tag 3 engineering students will be placed in a raffle for the chance to win the following items:
1) Ipad Air (x1)
2) Wacom Intuous Graphic Tablet (x2)
3) Herschel Backpack (x2)
4) Amazon Echo Dot 4th Gen (x3)
Unisex lab coat size chart presented below:
(Please choose your lab coat size referring to this chart as lab coats are non exchangeable after the sale.)