Ladies Learning Code: Introduction to Microcontrollers: Build a sound react...
Description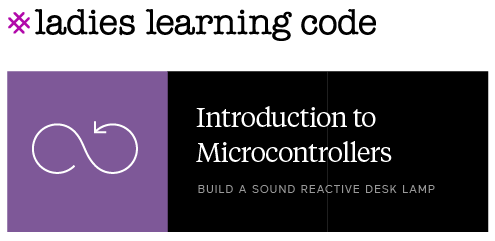 ---
Learn the fundamentals of microcontrollers like Arduino. In this workshop, you will learn how to accept input from a microphone, and then convert that input to modulate an array of LED lights, to build a colourful, sound reactive desk light. We will also cover the basics of Arduino sketches, as well as some basic skills for assembling hardware projects
You will learn:
Fundamentals of micro controllers
Basic Circuits
Hardware inputs & Outputs
Basics of Arduino Programming


Who is this for?
Our Ladies Learning Code workshops offer female-identified and male-identified, trans, and non-binary adults hands-on, project-based learning experiences that are designed to give beginners the skills and confidence they need to become digital creators.
Prerequisites:
None! This workshop is designed for absolute beginners!
What's Included: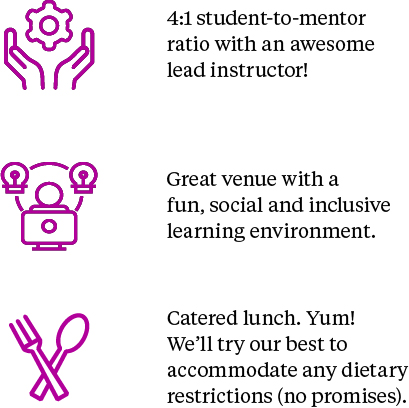 Requirements: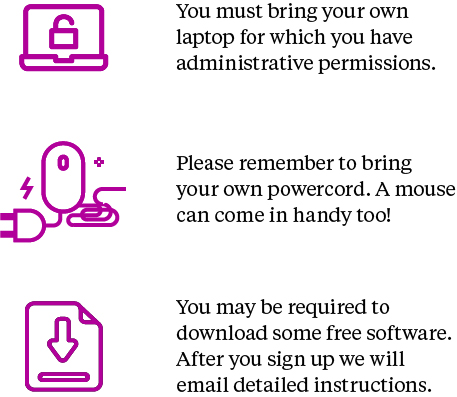 Note: If you do not have a laptop to use during the duration of the workshop, we have a limited quantity that we can loan out. The option to borrow a laptop will be included in your order form when registering.
Hey you!
Have you joined the Canada Learning Code mailing list? If not,
join here
.
Questions? Email us at info@canadalearningcode.ca
You can also find us here:







Hope to see you soon!
If for some reason you can't make it, check out our REFUND POLICY.