Ladies Learning Code: Photoshop for Beginners: An Introduction to Web Desig...
Description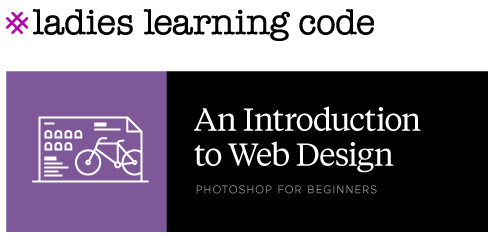 ---
The web has become a space for anyone to explore their creativity and the perfect place to show off a skillset; either through a blog, personal or company website. The first question you will always find yourself asking is "How do I go about designing a website? Where do I start?". That's where this workshop comes in! Ladies Learning Code's Introduction to Web Design workshop in a full-day hands-on learning experience, focusing on the fundamentals of setting up your workspace, selecting a layout, creating reusable templates, and understanding the impact that a Content Management System (like Wordpress, or Joomla) has on your design. The main objective is to set you up for success when you are faced with a web design project, big or small.
We will teach you web design fundamentals throughout the day with the final result being a fully mocked-up web page! You'll learn to create things like grids and a layout, headers, footers and templates - everything you need to know to design your website. But be warned - web design can be pretty addictive once you have all the power and knowledge to do it yourself.
Who is this for?
Our Ladies Learning Code workshops offer female-identified and male-identified, trans, and non-binary adults hands-on, project-based learning experiences that are designed to give beginners the skills and confidence they need to become digital creators.
Prerequisites:
None! This workshop is designed for absolute beginners.
What's Included: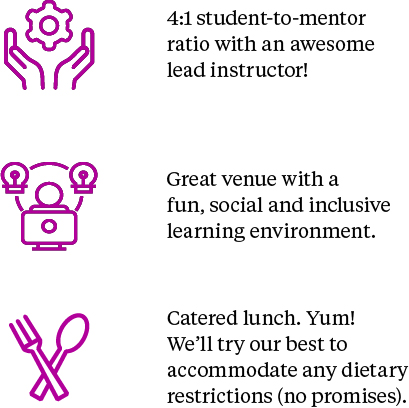 Requirements: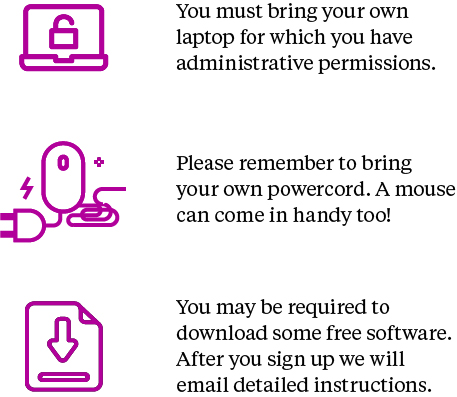 Note: If you do not have a laptop to use during the duration of the workshop, we have a limited quantity that we can loan out. The option to borrow a laptop will be included in your order form when registering.
Hey you!
Have you joined the Canada Learning Code mailing list? If not,
join here
.
Questions? Email us at info@canadalearningcode.ca
You can also find us here:







Hope to see you soon!
If for some reason you can't make it, check out our REFUND POLICY.