Ladies Learning Code: Responsive Design for Beginners: Build Mobile Friendl...
Description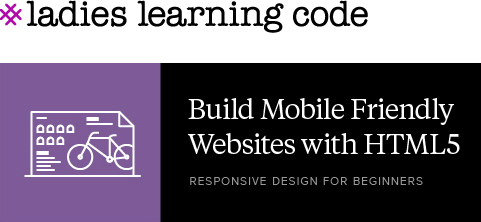 ---
For this workshop, we are going to take a super crazy, complicated website and make it mobile friendly using HTML5 and CSS. Bring with you an understanding of HTML and CSS or none at all; it's not a requirement.
We will be teaching you how to design for multiple screen sizes, select content that makes sense for mobile and of course, unmask the mysterious yet widely discussed HTML5.

Workshop Dates:

This workshop will be run over the course of two evenings: Tuesday, May 8th from 6:00pm - 9:00pm and Thursday, May 10th from 6:00pm - 9:00pm.
Who is this for?
Our Ladies Learning Code workshops offer female-identified and male-identified, trans, and non-binary adults hands-on, project-based learning experiences that are designed to give beginners the skills and confidence they need to become digital creators.
Prerequisites:
Some HTML & CSS is recommended, but not required!
What's Included: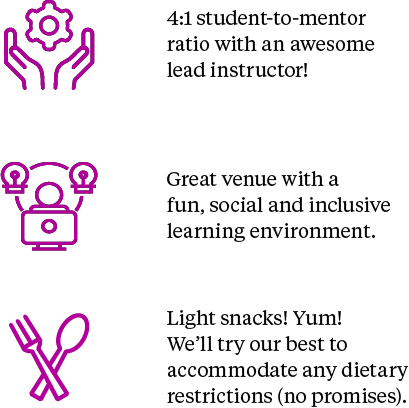 Requirements: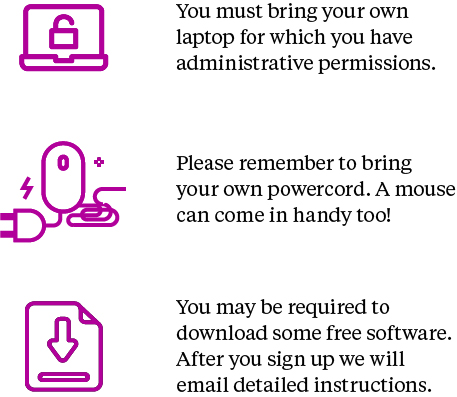 Note: If you do not have a laptop to use during the duration of the workshop, we have a limited quantity that we can loan out. The option to borrow a laptop will be included in your order form when registering.
Hey you!
Have you joined the Canada Learning Code mailing list? If not,
join here
.
Questions? Email us at info@canadalearningcode.ca
You can also find us here:







Hope to see you soon!
If for some reason you can't make it, check out our REFUND POLICY.