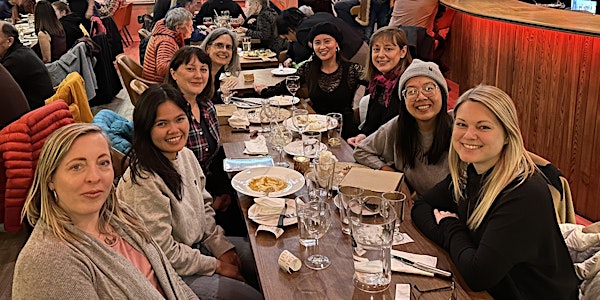 Lady Alliance Vancouver Chapter Dinner & Vancouver Story Slam Championships
Join us for dinner and watching the Vancouver Story Slam championships!
When and where
Location
1537 Commercial Dr 1537 Commercial Drive Vancouver, BC V5L 3Y1 Canada
About this event
We will meet at Arriva Ristorante (1537 Commercial Drive) for dinner at 5:45pm then head to the Rio Theatre (a 15 minute walk away) at 7:15pm for the Vancouver Story Slam Championships which will begin at 8:00pm.
****IMPORTANT**** Please note you must purchase your Vancouver Story Slam ticket separately at the following link: https://riotheatre.ca/event/vancouver-story-slam-championship-finals/
Please note that by joining this event, you have read, signed, and understood our digital waiver, linked here:
https://waiver.smartwaiver.com/w/5f5a75b860d9b/web/
By registering for this event, you understand that The Lady Alliance provides non-guided events. This means that these events are led by people in your community just like you! No guides or medical assistance will be present, and safety while attending this event will be the responsibility of each participant.
We ask that if you have experienced any cold or flu symptoms, such as fever, dry cough, unusual tiredness and aches and pains, sore throat, diarrhea, conjunctivitis, headache, a loss of taste or smell, a rash on skin or discolouration of fingers or toes, difficulty breathing or shortness of breath, chest pain or pressure, or loss of speech or movement that you do not attend this event and seek medical help.