Description
Want to expand your swim experience to outside of the pool? Join us for this unique opportunity to try the sport of open water swimming on the shores of beautiful Lake Erie. Ask anyone who has ever spent a day at the Main Beach in Port Stanley, and they will tell you – this is a World Class Beach!
You will receive a tutorial on open water swimming by experienced open water swimmer, coach and race coordinator Josh Reid, and special guests. After the tutorial you will get to swim a 400m course. The swim will occur in a safe and controlled area with safety crew on duty.
Please note: you must already be a decent swimmer to participate in this event. We strongly encourage parents to accompany participants younger than 18 years of age.

Due to limited space on this trip, all wishing to participate must register in advance. We have kept registration fees minimal and are well below the cost of running this event. Any additional donations are very much appreciated, and will support the Lake Erie Guardians.

This is a beginner event, so if you are already an experienced open water swimmer, share this event with your friends, and register for one of the longer courses. Thank you to our co-hosts South West Ontario Open Water Swim and Point 2 Point OWS Event.
Things to bring:
Swim suit

Towel

Slippers or sandals

Sunscreen

Water bottle

Post-swim snacks
If you have any questions about this event please contact Helen at helen@freshwateralliance.ca. A big thank-you to our event co-hosts South West Ontario Open Water Swim and Point 2 Point OWS Events.

This event is a part of the Canadian Freshwater Alliance's Explore the Thames series.
Explore the Thames is made possible thanks to the support of: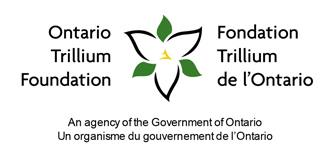 The Canadian Freshwater Alliance is a project on Tides Canada's shared platform. Charitable registration number 130560188 RR0001