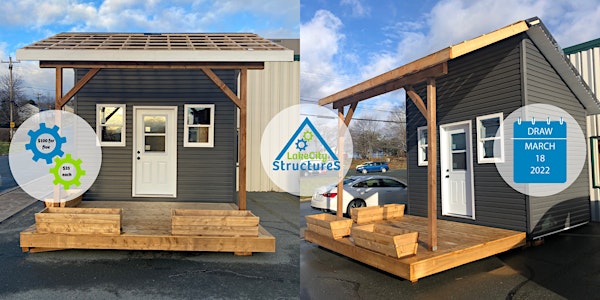 LakeCity Works Urban Cabin Lottery
LakeCity Works is back with their Urban Cabin Lottery!
About this event
LakeCity Works is a non-profit organization in Dartmouth, NS, which was founded forty years ago to support individuals living with mental illness. Our clients choose us to support them as they pursue their goals to learn new skills, access education and find employment.
Each year we run a fundraiser project to help us generate support for our client programming. This year's fundraiser is a particularly exciting one as it launches our new range of urban cabins. Our urban cabins are specially designed insulated units which our clients help to build. They are great additions for any home, making use of outdoor space to create an additional room.
To purchase tickets to win this Urban Cabin, visit: https://trellis.org/lakecityworks/raffle (must have a credit card link to a NS address)
To follow along the build progress, follow us on Facebook and Instagram, @lakecityworks