Biologist/educator Sheila Potter will lead hike participants on the Lakefield Trail to learn about how nature prepares for winter.
About this event
Participants are required to maintain 2m distancing during the event. All Covid-19 safety protocols will be in place.
At the end of the walk, participants will receive a 20th Anniversary cookie to take home with them.
Lakefield Trail Stewardship Committee members are very excited to organize this first guided hike in almost 2 years.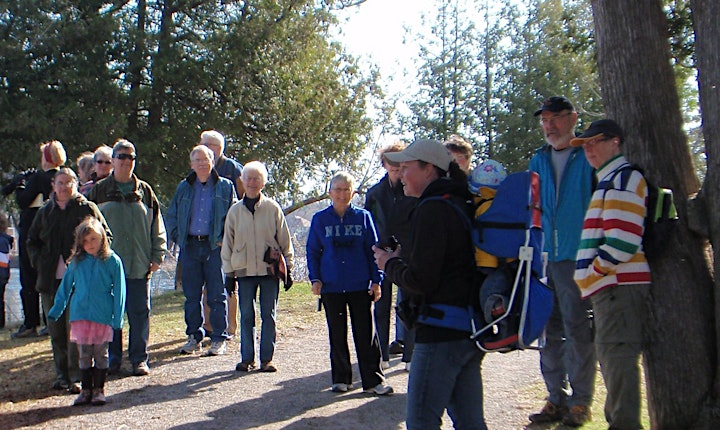 This is a picture of a spring nature hike during Pre-Covid-19 times, led by naturalist/arborist Tracy Logan.