Lancement FrenchTech Montreal - Apéro #BleuBlancTech & MTL NewTech

Tuesday, 16 February 2016 from 8:00 PM to 11:00 PM (EST)
Event Details
Voilà, depuis le 29 janvier, Montréal a rejoint le réseau de hubs FrenchTech, et on a bien hâte de collaborer (encore plus!) avec nos cousins Frenchies! Rejoignez-nous donc le 16 février à 20h après le coup d'envoi officiel pour célébrer de lancement de BleuBlancTech au Rosewood!
L'entrée est gratuite et l'inscription en ligne vous donne droit à un cocktail de bienvenue offert gracieusement par MTLNewTech & Restomania.ca. Venez rencontrer la gang derrière le label BleuBlancTech ici à Montréal, les entrepreneurs de la FrenchTech et bien sûr notre belle communauté de startups!
Pour plus d'infos sur la FrenchTech montréalaise: BleuBlancTech.com, ou contactez directement Séverine Boitier à bleublanctech@gmail.com
Merci, au plaisir de discuter ensemble!
/ / Partners 
We would like to thank our partners without whom MTLNewTech wouldn't be possible. If you are an entrepreneur, go check their entrepreneurs and startups programs!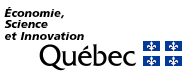 / / Community Partners 
We would like to also thank our community partners that are supporting us and who are helping build our vibrant Montreal community every single day!!
- District 3 Innovation Center
When & Where

Rosewood Montreal
60 Rue Saint-Jacques
Montréal, Quebec H2Y 1L2
Canada

Tuesday, 16 February 2016 from 8:00 PM to 11:00 PM (EST)
Add to my calendar
Organizer
MTL NewTech is a non-profit organization dedicated to the success of Montréal startup entrepreneurs. Every month 4-6 startups present in front of an audience of programmers, engineers, entrepreneurs, investors, students etc. Our community is enthusiastic about technological innovation and eager to discuss new trends, see new products and services and connect with global startup ecosystems. These monthly meetups feature demos which are recorded and the videos also showcased via social media and press coverage after the event.
In addition to the startup demos, we also aim to educate and bring successful entrepreneurs to the community through keynotes or panels. Of course, the event is an incredible opportunity to meet potential co-founders for your next startup, or find valuable talent.
Thanks to key partners such as SDEVM, or EY, we are able to offer working sessions and mentorship to startups to ensure they benefit from preparation for demonstrations and pitches, making NewTech a key event in a startup launch. 
We prioritize working with groups within the Montreal Startup community, including MTL + eCommerce, MTLGirlGeeks, HackingHealth, Notman House, Startup Grind Montréal, Francogénie, Montreal Tech Watch, International Startup Festival with a focus on facilitating greater integration between groups and within the rest of Montréal. MTL NewTech is inclusive and community oriented, creating or supporting many well-known initiatives such as the #hackmtl hackathons, the MTLStartupTalent job fairs, the Montreal Startup Guide, WeAreMTLTech, the Montreal + Startups facebook group and many other leading initiatives.
- See more at: http://mtlnewtech.com/about
Lancement FrenchTech Montreal - Apéro #BleuBlancTech & MTL NewTech