Land Your First TV Segment - Fitness, Health & Wellness Pros
Description
Are you a health, fitness, or wellness pro who's struggling to attract the right clients to fill your program?
Wouldn't it be nice to start 2017 with a sold out program full of eager January Joiners?
Imagine your programs being booked out weeks in advance and not worrying about if you'll make enough money to survive (never mind thrive!) this month.
Imagine becoming the go-to expert in your niche and always having a waitlist full of clients who want to work specifically with you.
Imagine having your promotion already-done-for-you and not having to fumble around with what marketing strategy to try this month.
If you want to stand out from the hundreds of other personal trainers, fitness instructors, nutritionists, naturopaths, health coaches, life coaches, fitness/yoga/Pilates/barre/kickboxing studios in Toronto...
I'll show you how to get booked on Toronto's biggest TV shows.
The Land Your First TV Segment workshop is a 3-hour masterclass to help health, fitness and wellness professionals get publicity just in time for the New Year so that they can successfully launch sold-old programs.
You'll leave this workshop knowing exactly how to get booked on the shows that up until now you've only dreamed about seeing yourself on. The clients I've worked with have been featured on all of Toronto's most-watched TV shows, including:
Breakfast Television
The Social
Cityline
CityTV News
CP24 Breakfast
eTalk
CTV News
The Morning Show
CH Morning
Canada AM
daytime Toronto
daytime York Region
The Lang and O'Leary Exchange
Fight Network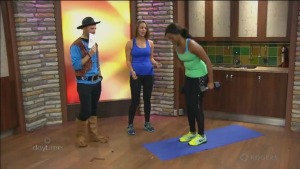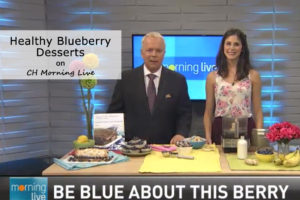 Outside of Toronto, I've scored loads of TV segments for them too. They've also been on:
A Morning Ottawa
Global BC Noon News
CTV BC Evening News
Breakfast Television Edmonton
daytime Ottawa
Global BC Evening News
and a few more as well.
Not only did they score at least one segment, but three of them got roles are regularly featured guest experts, and were asked to come back for multiple segments on the same show.
You only have a few weeks left to promote your New Year's program before time runs out.
---
Here's what happy-clients-turned-TV-personalities are saying:
"Lisa Simone helped me establish myself as a recurring fitness expert on TV, get featured in the Huffington Post, and land national coverage in newspapers, bringing in more clients in the door."
- Michele Scarlet, Head Trainer, CORE Strength & Conditioning Studios
"Working with Lisa Simone allowed me to get my foot in the door and start making connections with producers. I was able to develop a media appearance reel which built credibility and led to more exposure opportunities, and the ability to successfully pitch bigger networks."
- Jesse Lane Lee, Holistic Nutritionist, Jesse Lane Wellness

"Lisa Simone knows how to make you a regularly featured guest expert. We've done multiple appearances on daytime Toronto and The Social, and have four upcoming articles in one of Canada's biggest national health, fitness & lifestyle magazines."
- Drs. Marco & Paolo De Ciantis, Chiropractors, Sports Specialist Rehab Centre
---
Wanna know how you can do it too, just like Michele Scarlet, Jesse Lane Lee, and the De Ciantis doctors?
Trust me - you can do it too.
Michele had NEVER been on TV in her life before becoming a featured fitness expert on rogers Daytime.
Drs. Marco and Paolo De Ciantis had NEVER been on TV - or in the media at all - before booking three segments on The Social.
They weren't born with a special media skill you don't have - they just learned. And I can teach you too.
This workshop is perfect for you if:
You're a health, fitness or wellness entrepreneur who's ditched (or wants to ditch!) the safe, corporate 9 to 5
You run a health-, fitness-, or wellness-related small business
You've just completed your certification and want to get a head start at standing out in your industry
You're passionate about helping others lead a life full of vitality
You know there's got to be a better way to promote yourself than endless Facebook ads that never seem to work anyway!
After this workshop, you'll know how to:
Identify exactly what TV show you need to be on to connect with your ideal client
Find and connect with the right producers
Write the perfect pitch (plus how send the perfect follow up that gets a response)
Leverage your TV appearances for even more media opportunities
Take your PR and go from publicity to profit in 2017
>> Fast Action Bonus <<
Lock your spot by December 1st and get a free 20-minute PR Power Up call with me, and I'll show you how to promote your business all over magazines, newspapers, and online too in 2017.
DON'T FORGET:
Fast action takers are money makers! Sign up for the workshop by December 1st and get a free 20-minute PR Power Up call with me, one-on-one!