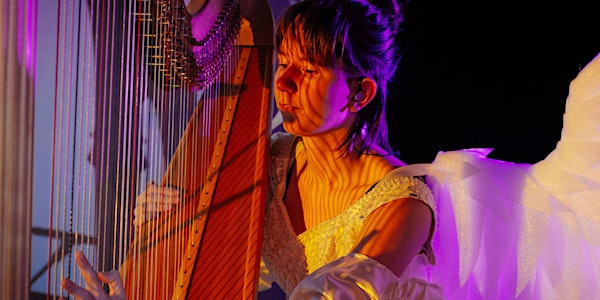 landings: a night of electroacoustic harp
An intimate evening of ethereal ambient harp debuting Grace Scheele's new EP "landings". Family-Friendly. Advance Tickets Recommended.
When and where
Location
Annette Studios 566 Annette Street Toronto, ON M6S 2C2 Canada
About this event
Join Grace in celebrating the release of her debut EP landings in this intimate evening of ambient electroacoustic harp performance accompanied by live visuals. Featuring an opening set of synthesizer and beats by Dv Klssn.
Harpist Grace Scheele's music is "a pliable, fluid, continuum…that's as beautiful as it is unconventional" (Canadian Music Centre). She interweaves minimalistic textures within noise landscapes: reimagining the pedal harp as an electroacoustic instrument thanks to her growing menagerie of pedal fx, samples. and loops.
--------
Annette Studios is an intimate concert venue with limited capacity located in the Junction. I highly recommend purchasing tickets in advance to ensure your spot. Early Bird Tickets available until February 3rd.
--------
EARLY BIRD: $20 (up until February 3rd)
REGULAR TICKETS: $25, or cash/e-transfer only at the door
PWYC Tickets are available, please choose the PWYC Ticket option at checkout, and name your price!
Livestream Tickets are available to purchase through Bandcamp.
-------
Follow Grace to keep up to date on all things ~electroacoustic~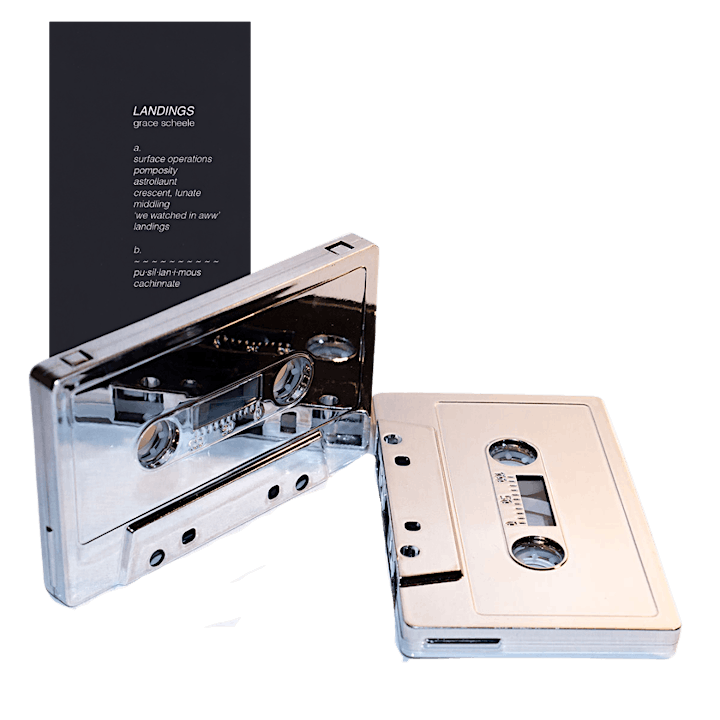 Nab a copy of landings on cassette with your ticket purchase!
We'll have cassettes on hand the night of the concert, along with stickers, and a ~fun~ doodle pack for the audience.
Mixed and mastered specifically for tape by indie darling JoJo Worthington, these cassettes are a Platinum mirrored shell with full colour 3-panel 2-sided J Card, dubbed from 16-bit masters on Fox RTM911 Super Ferro music-grade tape. Includes 3 bonus unreleased tracks.
Catch a glimpse of Grace's music.
Dv Klssn wields loopers, samplers, synthesizers, turntables--whatever he can get his hands on--to explore sound textures, wallpaper music, and aleatoric composition. Dv's cutting edge, one-man performance pieces are impromptu by nature; his unique ability is to transform any static musical setup into a living, breathing space for spur-of-the-moment creation.
Watch a sample of Dv Klssn's opening set.