L'anxiété dans une famille : comment la comprendre et la vaincre?

Wednesday, 7 December 2016 from 6:30 PM to 9:00 PM (EST)
Event Details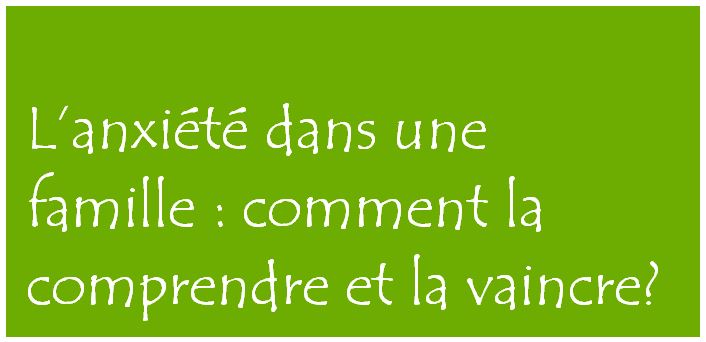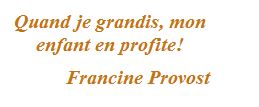 A qui s'adresse cet atelier?

Tout parent qui veut
-    aider son enfant à gérer son anxiété
-    vaincre les inquiétudes et apprendre à vivre en paix malgré les difficultés de son enfant
-    créer des liens avec d'autres parents vivant des défis semblables

Votre enfant vit-il de l'anxiété ? Est-ce un défi pour vous ? Vous demandez-vous parfois s'il réussira à vaincre cette anxiété, à passer son année scolaire, à moins s'en faire ?

Vivre en paix avec l'anxiété dans une famille, est-ce possible ? Venez le découvrir lors de l'atelier « L'anxiété dans une famille : comment la comprendre et la vaincre ».  

L'anxiété de nos enfants est parfois un grand défi oui, mais il y a des solutions. Venez découvrir comment réduire votre stress, augmenter votre influence et votre capacité d'agir comme parent.
Cet atelier vous ressourcera et vous proposera des stratégies et des outils qui vous serviront à mieux accompagner votre enfant qui vit de l'anxiété et à vous sentir un parent calme et confiant.
Les stratégies enseignées et les outils offerts vous aideront à :
•    mieux comprendre l'anxiété
•    découvrir le tempérament de votre enfant
•    faire face aux situations difficiles  avec moins de stress, plus de paix
•    gérer les émotions vécues de part et d'autre
•    ajuster son focus
•    choisir la confiance pour mieux accompagner l'enfant/l'ado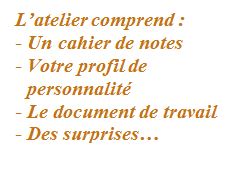 Le 7 décembre 2016
Cabane en bois rond, 331 Boulevard de la Cité-des-Jeunes, Gatineau
18h30  à 21h

79$/personne ou 99$/couple
Formatrice et conférencière :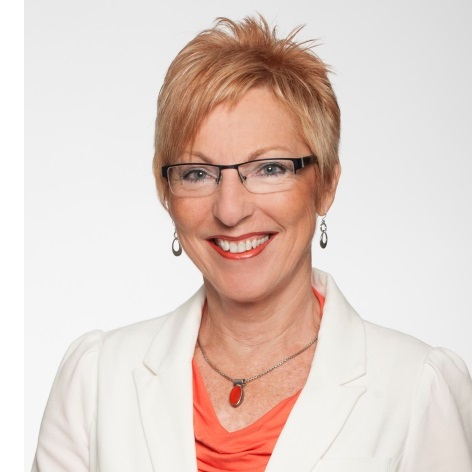 Francine Provost, fondatrice de parentleader.ca

Maître formateur en études du comportement humain, formatrice en leadership et conférencière, Francine est la fondatrice de Parent Leader.ca et de EKIPTEAM, une entreprise dédiée au développement du leadership des équipes en milieu de travail.
Mère de trois jeunes adultes aux parcours très différents pour qui l'anxiété n'est pas une inconnue, Francine possède un riche éventail d'expériences et de connaissances qu'elle a utilisées à développer des stratégies et des outils pour appuyer ses enfants.  
Forte de sa passion pour le développement de soi et des autres, elle partagera avec vous ce qui l'a aidée à connecter davantage avec les défis de ses adolescents et jeunes adultes, et ainsi devenir un meilleur guide pour eux.

Have questions about L'anxiété dans une famille : comment la comprendre et la vaincre??
Contact EKIPTEAM
When & Where

Cabane en bois rond
331 Boulevard de la Cité-des-Jeunes
Gatineau J8Y 6T3
Canada

Wednesday, 7 December 2016 from 6:30 PM to 9:00 PM (EST)
Add to my calendar
Organizer
EKIP Formation et consultation est une entreprise de l'Outaouais fondée par Francine Provost en 1987.
EKIP offre des services de qualité pour concevoir, développer et offrir des programmes de leadership et de formation sur mesure ou existants qui ont un impact positif sur les résultats que vous souhaitez atteindre.
EKIP offre également des services relatifs aux profils de personnalité DISC. Nous utilisons l'outil DISC pour  harmoniser les relations entre les membres d'une équipe de travail. En fait nous vous aidons à créer une mine d'or de collaborateurs.
EKIP est accrédité par la Personnalité Insights Inc. pour former et certifier des consultants, des entraîneurs et des formateurs dans le modèle DISC du lecteur de comportements humains.
Mission
Aider les équipes et les dirigeants à découvrir, renforcer et de développer leurs compétences grâce à des outils de développement de haute qualité.
La vision
Aider vos équipes à atteindre leur plein potentiel, à inspirer chaque personne que nous rencontrons à vouloir apprendre un peu plus, et d'être la clé de votre succès!