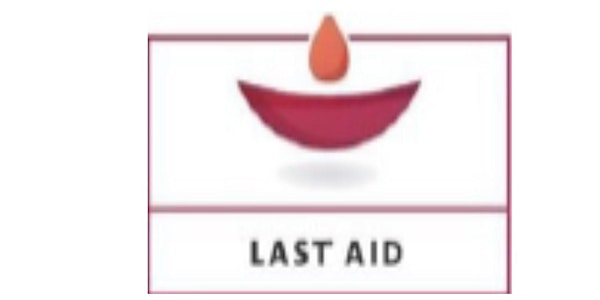 'Last Aid' Course - Creating Awareness on Topics related to Death & Dying
'Last Aid' Course - Creating Awareness on Topics related to Death & Dying
About this event
Many people want to die at home, yet in western countries most die in institutions like hospitals and nursing homes. The Last Aid project helps to educate the community about the basics of palliative care and care for dying people. These courses are delivered using materials developed by Last Aid International.
More than 8,500 people have already participated in Last Aid courses and more than 1,000 trainers have been trained across many European countries including Denmark, Switzerland, Germany, Slovenia, Lithuania, Austria and Scotland. Hospice Palliative Care Ontario (HPCO) is sponsoring the delivery of this program in Ontario, and hopes to eventually grow its reach throughout North America. This event will be a pilot presentation of this new training program, and other events will be hosted throughout the province at a later time.
Last Aid is a simple course which aims to create awareness and discussion on topics related to Death and Dying. The instructors will aim to give practical tips on how you can provide comfort to someone who is dying, and what you can do to plan for your own and your family's future.The topics discussed are delivered in 4 sections:1. Dying as a normal part of life
2. Planning Ahead
3. Relieving Suffering
4. Final GoodbyesOur hope is that attending this course will really help you feel more comfortable talking and thinking about and planning for dying and death.
Facilitators: Doreen Thibert, Founder, One Thread Consulting, End of Life Services, Death Doula, Grief Educator, Funeral Celebrant & Last Aid Trainer
Erella Rousseau is a retired Family Doctor & Last Aid Trainer