Actions and Detail Panel
LatAm Startups Conf 2017
Wed, 7 Jun 2017, 9:30 AM – Fri, 9 Jun 2017, 5:00 PM EDT
Description
The LatAm Startups Conference 4.0 is a premier event bringing together both the leaders of the Latin American ecosystems and their Canadian counterparts for three intense days of speakers, panels, workshops. Investors, startups, and public policy officials from across the region will meet at the conference, looking for ways to partner with Canada in the years ahead.
AGENDA
This exclusive event connects the Canadian and Latin American startup ecosystems.
Top investors, public policy officials, and startups will come together for three days of speakers, panels, workshops, and tours.
The first two days of the conference are optional tours of the Waterloo (Wednesday, June 7) and Toronto (Thursday, June 8) startup ecosystems. These tours proved extremely popular in 2015, and we expect them to sell out quickly.
A select group of startups from across Latin America will be invited to pitch at the welcoming reception the evening of June 8th.
The conference will take place from 9-5pm on Friday, June 9th at MaRS
---
JUNE 7, 2017 – TOUR, WATERLOO
Tour includes visits to:
• 10:00AM Communitech
• 11:30AM Google
• 12:30PM Lunch
• 2:00PM Catalyst
• 3:30PM Accelerator Centre
---
JUNE 8, 2017 – TOUR, TORONTO
Tour includes visits to:
• 9:30AM Cisco
• 11:00AM One Eleven
• 12:00PM lunch
• 1:30PM SpinVFX
• 3:00PM DMZ at Ryerson

---
JUNE 8, 2017
• 6:00PM Welcoming reception (by invitation only)

---
JUNE 9, 2017 at MaRS Discovery District
9:30AM-9:50AM Welcoming Remarks
10:00AM-10:25AM Keynote speaker: Innovating Sustainable Startup Ecosystems by Dan Breznitz
10:30AM-10:55AM Pacific Alliance: The Easy Way to Scale into Latin America by Elias Tefarikis
11:00AM-11:25AM Panel Ontario: A Global Entry Point (Peter Liber, Chris Plunkett)
11:30PM-11:55PM Chile: Tech evolution and impact in the regional ecosystem
12:00PM-1:00PM Lunch
1:00PM-1:25PM Special interview Bridging Canada-Mexico: Supporting Entrepreneurship, Innovation and Technology. Panel (Salvador Behar Lavalle) moderated by Sean Stantleigh, editor at Globe and Mail
1:30PM-1:55PM DMZ's Global Partnerships by Aliza Lakhani
2:00PM-2:25PMAngel Investment in Latin America by Israel Pons, CEO Angel Nest Mexico
2:30PM-3:00PM Coffee Break
3:00PM-3:25PM Cybersecury for startups by Ian Robertson, VP NCC Group
3:30PM-3:55PM Brazil: Scaling into Brazil giant market
4:00PM-4:25PM Panel: What startups need to know about AI and the implication in the developing of new tech solutions (Dr. Foteini Agrafioti)
4:30PM-4:55PM The Evolution of the Startup Ecosystem in Mexico by Itzel Villa, INADEM

Please check our speakers in this LINK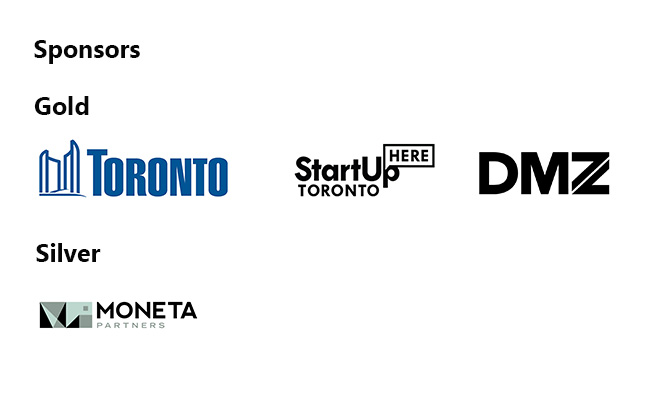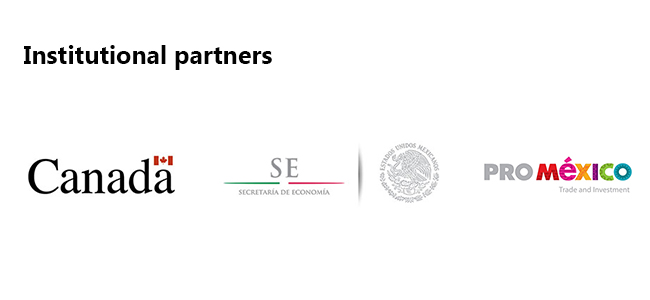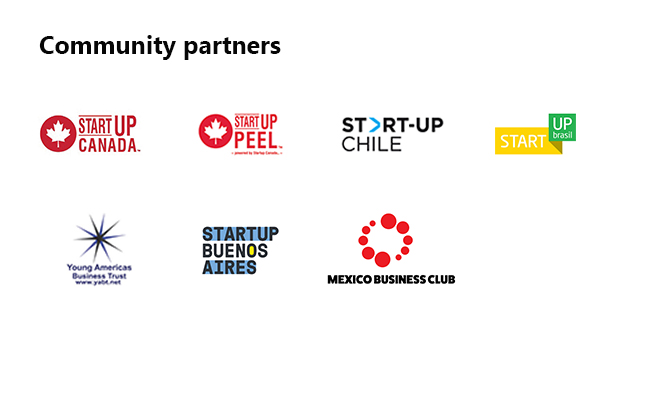 Would you like to become a sponsor? Download the prospectus HERE